---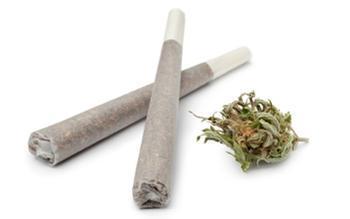 As the smoke cleared from Tuesday's election, marijuana emerged the winner. Voters in California, Maine, Massachusetts, and Nevada passed measures making the recreational use of marijuana legal. Arizona voters refused to go along while voters in Arkansas, Florida, and North Dakota okayed medical marijuana use.
The California measure, Proposition 64, won handily, with $16 million in campaign funding and backing from such luminaries as former Facebook president Sean Parker and Men's Wearhouse founder George Zimmer.
"Ending the prohibition against the adult use of marijuana is now the mainstream view. With the passage [of] Proposition 64, I look forward to continuing to advocate for a nationwide end to marijuana prohibition," Zimmer said in an email to ConsumerAffairs.
Zimmer has been carrying the torch for marijuana reform since 1996 when he contributed the first $500,000 to place Proposition 215 on the California ballot -- a successful voter initiative that legalized marijuana for medicinal purposes. 
Cannabis innovation
While it's not yet on a scale with Hollywood or Silicon Valley, approval of Prop 64 sets up California as the largest retail marketplace for marijuana in the United States.
"Proposition 64 will allow California to take its rightful place as the center of cannabis innovation, research and development," said Nate Bradley, executive director of the California Cannabis Industry Association in a Los Angeles Times report.
Backers of the marijuana initiatives enlisted allies from the ranks of law enforcement to back their contention that criminalizing marijuana does little more than create criminals.
"Legalizing marijuana in California will have a national and global impact on marijuana prohibition all over the world," said Lt. Commander Diane Goldstein (Ret.), a veteran of the Redondo Beach Police Department and executive board member for Law Enforcement Against Prohibition (LEAP). "We are an epicenter of American culture and values, and we're sending a very loud message – It's unethical, impractical, and harmful to individuals and families to continue punishing people for marijuana. Today is the beginning of the end."
The pot issue wasn't much discussed on the Presidential campaign trail, although Bernie Sanders championed legalization more than a year ago.
"In the United States we have 2.2 million people in jail today, more than any other country. And we're spending about $80 billion a year to lock people up. We need major changes in our criminal justice system – including changes in drug laws," Sanders said in November 2015 during a speech at George Mason University in Fairfax, Va.
"Too many Americans have seen their lives destroyed because they have criminal records as a result of marijuana use. That's wrong. That has got to change," he added.
Thanks
Keep an eye on your inbox, the lastest consumer news is on it's way!
Unsubscribe easily whenever you want
---