---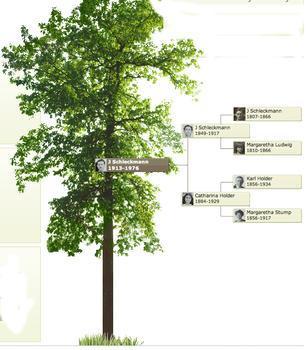 For those interested in learning more about their family history, the Internet has made it much easier to do so.
In the past, one had to do a lot of physical legwork to gather old family information, which usually included hunting down old records, maybe going from town to town, and speaking with a lot of people to secure names, places and family facts.
But today, sites like Geneology.com and FamilySearch.org have provided a bunch of resources for people to use in their family history search, and for a fee, these sites promise to remove a lot of the time and effort that surrounds building a family tree.
Arguably, the most popular of these family search sites is Ancestry.com -- probably for its string of TV commercials that shows people discussing their experiences and rambling on about how supposedly successful they were at pulling in all of the family information that they were looking for.
The site got its start years ago in Provo, Utah, partly as an outgrowth of the Mormon church's interest in geneology. But it quickly grew into a globe-girdling business and was sold late last year for $1.6 billion to the European private equity firm Permira and other investors.
In 2011, Ancestry.com reported a 33 percent increase in annual income, to nearly $400 million, with net income up 71 percent, to almost $63 million.
Ancestry.com claims to be the world's largest family history website, with more than 2 million subscribers who have created about 39 million family trees and about 4 billion profiles of people.
That's all fine but to get an idea of what consumers had to say about Ancestry.com, we looked at reviews surrounding the site and tried to determine if things worked as the company promises and if customers found it worthwhile to shell out the amount of money required to get started.
Billing issues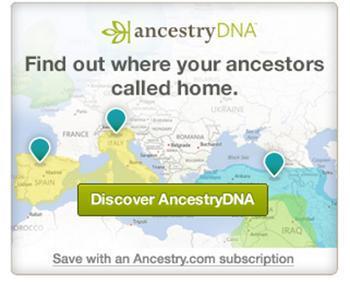 Ancestry.com says it has about 2 million customers and no doubt it does. But how many of them are there willingly? Of the readers we've heard from, many reported they had been unable to cancel the service. Others were steamed about billing problems.
"December 2, 2012 my expired credit card was charged for a six-month subscription renewal," wrote one consumer from Hawaii.
"I did not update my information because the email I received on December 1, 2012 stated the following: 'Please update your payment information. We attempted to contact you recently about your Ancestry.com membership. Unless we receive updated payment information, your Ancestry.com membership will be closed in 11 days.'"
"To most people, that would mean you do not have to call, email or go through the website to cancel your membership. I called Ancestry.com and was told that they gave me a grace period and my subscription expired October 2012. So I asked them if the membership expired and the credit card expired 7/2012, why did they charge the expired card December 2, 2012?"
"She told me I can leave a message after completing the 3-question survey at the end of the call," our reader reported. Numerous attempts went nowhere.
Rusty, of Monroeville, Penn., had a similar problem.
"They say the trial is free, you think you cancelled, but the bills will keep coming. I did not notice the charges for several months. The first statement after my cancellation was clean, after that the charges started. I used the service for one day and paid over $100. I received no additional billing emails or letters."
"After catching them, they acted like it was my fault and this is the first time it happened," added Rusty. "I wished I would have checked this website before logging on."
Does it work?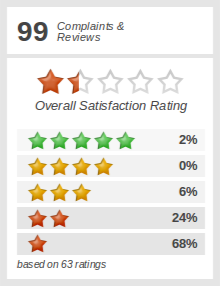 But beyond the billing issues, does the service actually work?
Doug of Oak Harbor, Wash. says he's been doing business with Ancestry.com for a long time and although he's found some of the services helpful, he's run into a couple of snags that prevented him from gathering the family data that he was looking for.
He explained that although Ancestry.com has improved the amount of online resources it offers, if you happen to be an ardent fact-finder yourself, you most likely would have tapped into these same resources on your own.
Unfortunately, Doug didn't get the help he was looking for from the site, but he did get the same billing headaches that many of our readers experienced.
Kellie of Virginia said that although Ancestry.com was able to pull up a map of the area that her family is from in Ireland, all of the help stopped there and she was on her own.
"The county couldn't find anything and I mean anything," she wrote.
"So I contacted Ancestry.com and got a very snooty guy who basically told me that they don't guarantee anything. What?! I tried to get the map to come up again, but never could. So, I was not only out the money I spent at Ancestry.com, but also the Irish research money that was clearly a waste."
Be wary
So although having a little Internet assistance is nice when doing a family history search, you may have to prepare yourself for a lot of billing issues, which unfortunately is the case with many web-based companies.
You may also have to prepare yourself for not being able to find the information that you're looking for, which probably happens more times than the company is willing to mention.
We asked Ancestry.com for a response to the problems cited by our readers and got this:
"Ancestry.com strives to provide the best service possible for our members. We have recently introduced a comprehensive online customer support portal where customers can find assistance for a variety of topics, listed here."

"These features include the ability to search a variety of articles, interact with other Ancestry.com members through the 'Ask the Community' feature, and the ability to contact us directly."

"Regarding our subscription terms, Ancestry.com has a customer-orinted refund policy which allows our members to cancel immediately at anytime, either online or by contacting customer support directly at 1-800-Ancestry."

"Customers can receive a refund up to 30 days on a new subcription and up to 7 days for a renewed subscription. Refunds are not given for monthly subscriptions. Ancestry.com Terms and Conditions are listed here."

"We encourage customers to contact us directly if they have a specific concern they feel has not been resolved to their satisfaction via the methods mentioned above."
Thanks
Keep an eye on your inbox, the lastest consumer news is on it's way!
Unsubscribe easily whenever you want
---