---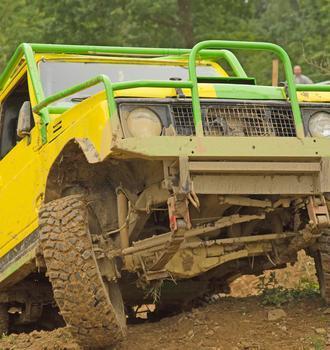 Warm summer breezes will soon be a distant memory. Another winter is dead ahead. Depending on where you live, a new set of wheels might make the nasty weather of the season more tolerable.
That doesn't necessarily mean buying a truck or SUV. The automotive website AutoTrader.com reports consumer interest in all-wheel drive sedans increased sharply in September, suggesting shoppers are considering getting a jump on snowy weather with a more stylish ride.
"Many people want the security all-wheel drive provides on wet or snowy roads, but don't necessarily want or need a vehicle the size of an SUV," said Brian Moody, AutoTrader.com site editor. "It used to be that all-wheel drive was only available on higher-end luxury sport sedans, but brands are now offering it as an option on more mainstream models."
Wide range of prices
When compiling the list, the AutoTrader editors said they considered factors such as value, capability, performance and reliability. Surprisingly, the list contains the luxury names you would expect but also several popularly-priced models that deliver the safety and comfort of all-wheel drive at much less cost. At the high end are the Audi A4, BMW 3 Series and Infinity Q50.
The Audi A4 starts at $33,800.Reviewers at U.S. News have called it "a veritable Swiss Army knife among upscale cars." Reviewers says it offers a mix of performance, fuel economy and luxury.
The BMW 3 Series features the xDrive all-wheel-drive system, which was employed in some earlier versions of the midel. A less expensive 320i trim level is also available in the sedan body style. Prices start in the mid $30,000 range.
The Infinity Q50 starts at just under $38,000. However, to get the all-wheel drive option you'll have to spend over $40,000. Reviewers for the Los Angles Times were less than impressed with the car overall, but praised the all-wheel drive performance.
More modestly-priced models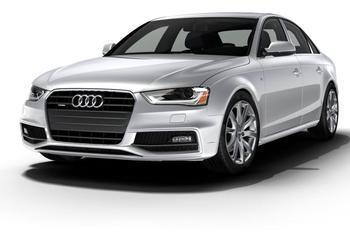 For consumers who would like an all-wheel drive sedan without the luxury price tag, there's the Ford Fusion. It starts at a more modest $22,495. All-wheel drive comes as an option. Reviewers at Car and Driver give it high marks, putting it into the class of the tricked-out Audi.
Also on the budget end, Subaru offers two all-wheel drive models earning high marks – the Impreza and the Legacy. The Impreza starts at under $18,000 and has always come with all-wheel drive. Automotive website Edmunds.com cites the "distinctive powertrain" as the Impreza's most notable edge.
"This provides it with extra traction in slippery conditions and, on higher-horsepower models, works in combination with the Impreza's well-sorted chassis to provide entertaining handling," Edmunds reviewers write.
Edmunds reviewers are also high on the Subaru Legacy, the company's longest-running model on U.S. highways. One of the Legacy's major copy points in its marketing campaign is its ability to stand up to tough winters while still providing comfortable, stylish and economic transportation.
Also making the AutoTrader list were the Ford Taurus, Chrysler 300 and VolvoS60.
---