---
Airline passengers didn't have as much to gripe about in March as they did a year earlier or even a month before.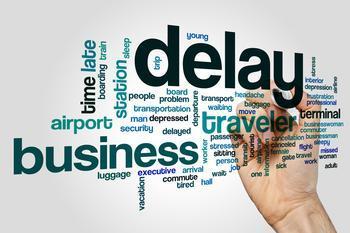 The  Department of Transportation (DOT) says the number of consumer complaints it received that month was down 17.7% from March 2015 and down 5.0% from February 2016.
According to DOT's Air Travel Consumer Report, there were 1,429 complaints about service compared with 1,736 the year before and 1,504 in February. However, during the first three months of 2016, complaints are up 1.0% from the same period the previous year.
On-time performance
Carriers posted an on-time arrival rate of 81.5% in March 2016, up from the 78.7% on-time rate in March 2015 but down from the 83.6% mark in February 2016.
In addition, airlines reported six tarmac delays of more than three hours on domestic flights and one tarmac delay of more than four hours on an international flight. Five of those domestic delays and the international delay were in Denver during a snowstorm on March 23.
The consumer report also includes data on chronically delayed flights and the causes of flight delays, along with problems regarding baggage, reservation and ticketing, refunds, customer service, disability, and discrimination.
There's a good chance all of this will change when the report for May is released, given the problems airports have been experiencing lately.
The complete report is available on the DOT website.
---