---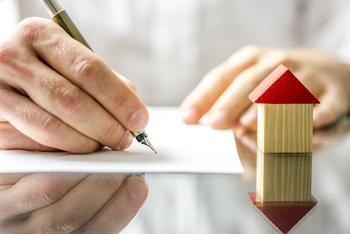 July's big increase in sales of new single-family homes was followed by a sizable decline last month.
The Commerce Department reports sales plunged 7.6% in August to a seasonally adjusted annual rate of 609,000. Even with the decline, sales were 20.6% above the same month a year ago and are running at the fastest clip since January 2008.
As it released its August numbers, the government revised it's July figures to show sales that month ran at a rate of 659,000, 4,000 higher than originally reported.
Prices and inventories
The median sales price of new houses sold in August 2016 was $284,000, a decline of $9,100 from July and $16,200 from August 2015. The median is the point at which half the houses sold for more and half for less.
The average sales price was $353,600, up $1,600 from a month earlier and a year-over-year gain of $4,800.
The seasonally adjusted estimate of new houses for sale at the end of August was 235,000, which works out to a supply of 4.6 months at the current sales rate.
The complete report is available on the Commerce Department website.
---