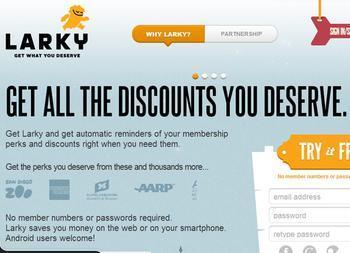 There are plenty of electronic coupon sites these days, but Larky is a new, free app that lets you know when you can save money without a coupon -- simply because you have a membership perk.
From AARP to college alumni groups, members often get discounts on a wide variety of products and services. But who can remember all of them? Gregg Hammerman and Andrew Bank developed Larky as an automated reminder.
Over 120 million Americans are members of at least three paid organizations like alumni groups and museums that provide some type of perk. And they aren't confined to membership organizations.
"If you have health insurance, if you've got a credit card, you've got perks," Hammerman said. "You don't necessarily have to be a member of particular groups or organizations to have them."
Credit card perk
American Express cardholders, for example, can save every time they rent a vehicle.
"When you rent a car and you're standing at the car rental counter and they ask you if you want the collision insurance in case something happens while you're driving the car, that can be a big extra charge," Hammerman said. "If you're paying with an American Express card, American Express has you covered. You don't have to pay the extra $20 a day for that."
A personal experience set Larky in motion. Hammerman was traveling with his family in Florida and was visiting a children's museum in Miami. He went to the counter and asked what it would cost for his family to enter.
"It was a nice museum so the price was going to be $60 for my entire family," Hammerman said. "But then I remembered that we were members of the children's museum back home in Michigan. When I told them that they said,  'Oh, it's free.'"
Because of a reciprocity agreement between the museums, Hammerman saved $60, but only because he happened to remember to ask. Most of the time, consumers forget to ask.
Automatic reminder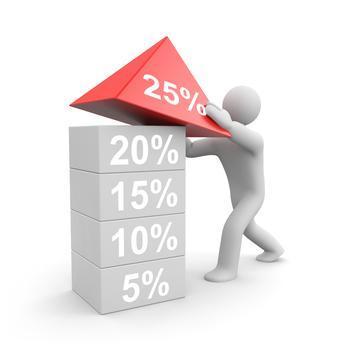 "That's what I want Larky to do, I want Larky to pop up when I walk into a place where I've got a discount and remind me of the deal."
Larky's mobile app for the iPhone -- an Android app is in the works -- does exactly that. First, you enter all the memberships, credit cards and insurance you have -- just general information, no numbers or sensitive information. For example you might enter Visa, America Express, Aetna, AAA, AARP, etc. Larky does the rest.
"Once you tell us what things you are a member of we put together a dashboard that you can either browse through or check by category, asking what restaurants will give you a discount," Hammerman said. "Or you can do it by geography, saying 'I'm going on a trip to Washington, DC, what do I have there?' You'll pretty quickly see what hotels will give you a discount, where you can save money at restaurants and what museums or attractions will provide a discount."
Discounts large and small
The discounts can add up. If you ate at restaurants that gave you a 10% or 15% discount, that's a small savings. But a lot of alumni associations have discount arrangement with car companies. Savings there can be substantial.
"If you are a member of the University of Michigan Alumni Association you get a discount on Ford cars that's equivalent to about $1,500 off a car," Hammerman said.
Hammerman said his research showed only about 100 people took advantage of that discount in 2011, suggesting a lot more either forgot or never knew. But when you download Larky and walk into a Ford showroom, the app will automatically notify you that you can get a discount.
What are some other perks you have but might not know about? According to Larky, AARP members get $10 off their bill for 20 months when they sign up for DIRECTV; AAA gives you a discount on sports equipment at Dunhams, MC Sports and other national sporting goods stores; Blue Cross Blue Shield members get discounts at Reebok.com and most alumni associations provide members with discounts of 20 to 25% on prescriptions.
It can add up to significant savings, as long as you can remember to use them. Hammerman says his app will remember for you.