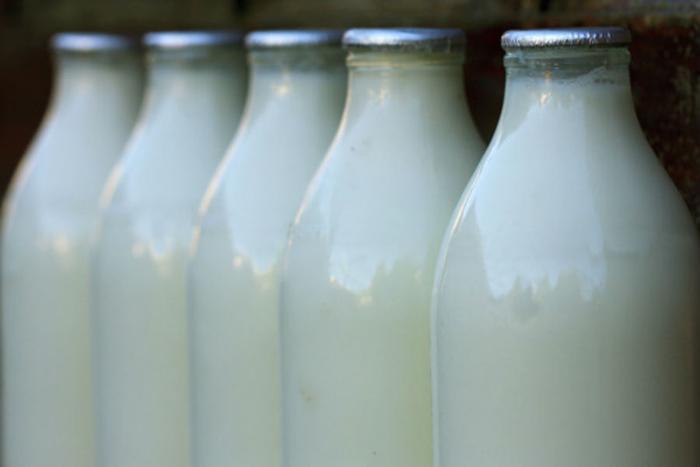 Dean Foods is filing for Chapter 11 bankruptcy protection, in part because consumers aren't drinking milk the way they have in the past.
The company, the largest milk producer in the U.S., says rising debt and declining sales are forcing it to turn to bankruptcy in an effort to keep existing business operations going. The company said it will also focus on its pension obligations for current employees and retired employees.
At the same time, Dean Foods said it is engaged in "advanced discussions" with Dairy Farmers of America, Inc. (DFA), a major dairy co-op, about purchasing "substantially all assets" of the company.
"The actions we are announcing today are designed to enable us to continue serving our customers and operating as normal as we work toward the sale of our business," said Eric Beringause, who recently joined Dean Foods as CEO. "We have a strong operational footprint and distribution network, a robust portfolio of leading national brands and extensive private label capabilities, all supported by approximately 15,000 dedicated employees around the country."
Changing environment
Beringause says Dean Foods has tried to adapt to a changing environment, but the decline in milk consumption has been a strong headwind that has been hard to overcome. However, he says the company will continue to "provide customers with an uninterrupted supply of high-quality dairy products."
Dean Foods reports milk sales are down another 7 percent so far in 2019, and company profits have fallen 14 percent. The company produces a number of different brands of milk products, including Dairy Pure, Land O'Lakes, and Organic Valley. It blames most of its financial trouble on an "accelerated decline in the conventional white milk category."
'Obsession' with oat milk
In March, an industry publication noted that consumers' "obsession" with oat milk and other non-cow forms of milk was devastating the dairy industry. That month, DFA reported that its total sales in 2018 had dropped by roughly $1.1 billion dollars compared to 2017. The group said consumers' move to oat, nut, soy, and other alternative "milk" products was not an insignificant part of the trend.
The dairy industry has even been forced to fight to maintain milk's longtime role in the school lunchroom. The International Dairy Foods Association (IDFA) worked with the Agriculture Department last month to make clear that bottled water is not a replacement for milk in the lunch line.
As it seeks bankruptcy protection, Dean Foods reports that it has received commitments of $850 million in new financing to reorganize its business.