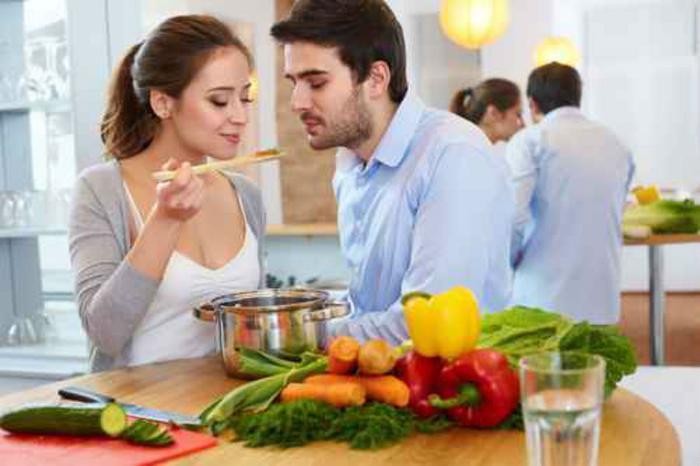 The word "foodie" has been lovingly adopted into the vocabularies of many consumers in recent years. Forty-seven million adults now define themselves as foodies, and 29 million are further categorized by Packaged Facts (2015) as being part of a highly involved, serious culinary core group.
This increased interest in food culture — coupled with the on-the-go lifestyles of many foodies — has brought with it an increase in food choices that are experiential, convenient, and impulse-driven. In the January issue of Food Technology magazine published by the Institute of Food Technologists (IFT), contributing editor A. Elizabeth Sloan writes about consumers' mealtime choices and behaviors in 2015.
Americans' eating behaviors, says Sloan, have shifted as a result of a new megatrend focused on gourmet convenience, interest in more plant-based fare, and a need for more complete grab-and-go meal solutions.
Grab and go
More than ever, consumers seem focused on grab-and-go choices that boast a healthy twist. With half of all eating occasions snacks and a little over one-quarter of consumers eating four of five mini meals daily, it's no wonder the demand for healthy-yet-convenient options has soared.
Consumers say fresh is the most important snack criteria, followed by flavorful and indulgent. Healthy snacks are now sought after by just over half of consumers, which has led to an increase in sales of organic snacks, fresh produce, and smoothies.
Sales of organic snacks grew 11.6% in 2014, and a quarter of adults say they buy organic to avoid genetically modified components.
Adventurous choices
The number of consumers who enjoy food as an "art form" has climbed 20% over the past five years, so it makes sense that foodies are looking outside the box when it comes time to dine. Trying new drinks and recipes has become important to more consumers (an increase of 34% and 32%, respectively).
Specialty food choices show up in the everyday, at-home meals of two-thirds of adults, and it would appear that people are starting to like cooking again. The number of people who said they enjoy cooking increased by 16% in 2015, according to Packaged Facts. Millennials prepared dinner at home an average of 4.5 nights per week in 2014; Gen Xers, 5 nights; boomers, 5.1 nights.
Adventurous attitudes, combined with the desire to stay home and cook, could be driving the growth of the meal-kit service industry, which is poised to see between $3 to $5 billion in growth over the next ten years, according to INC.com
Healthy habits
More than 83% of consumers are concerned about the nutritional content of the foods they eat, but despite growing interest in natural foods, fortified foods still occupy the foundation of many consumers' diets. One-third of consumers look for extra vitamins and minerals infused into their products when grocery shopping.
Nine out of 10 adults say that information about fruit and vegetable content is important to them in determining if a food is healthy. That is followed by whether or not a food is preservative-free, has added nutrients or no artificial sweeteners, contains no antibiotics, is unprocessed, natural, or hormone free, is organic or non-genetically modified, and is clean and "real". 
Chemicals are now the number one consumer food safety issue, up 13 percentage points versus 2014.