---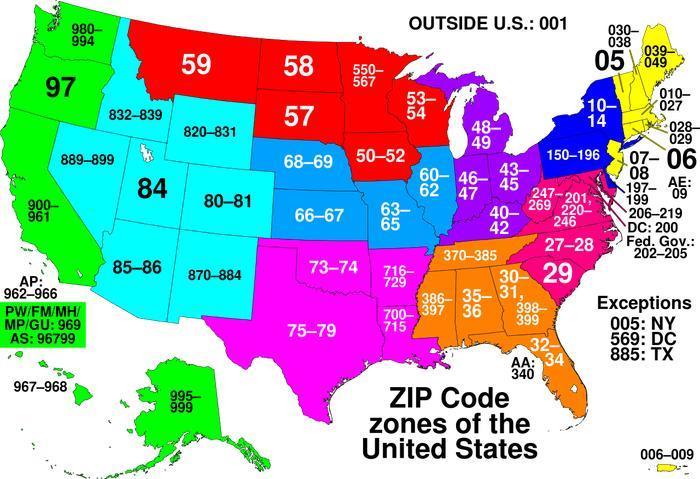 In the 1990s, 90210 was the hot ZIP code, dripping with Beverly Hills glamour. But when it comes to 2015 real estate, there are many more communities drawing buyer interest that translate into quick sales.
Online marketplace realtor.com established a formula based on the number of times a property listing is viewed and how quickly it sells to rank America's hottest ZIP codes, where you are lucky if you can buy property and even more fortunate if you happen to be selling.
It turns out these ZIP codes have several distinguishing characteristics; healthy housing dynamics, strong local employment and neighborhood "it factors."
"Each locale on this list is emblematic of the key trends driving housing this year – healthy local economics, job opportunities and affordability," said Jonathan Smoke, chief economist for realtor.com.
Smoke says these communities offer something for everyone. For first-time home buyers, these communities provide great opportunities to enter the housing market, build a career, and raise a family. Older generations are able to build wealth and enjoy a variety of lifestyles in these communities.
In something of a surprise, only one California ZIP Code makes realtor.com's list and the other nine are located in the nation's interior.
Hot ZIP codes
02176 – Melrose, Mass. is close to both Boston and Cambridge and has become a magnet for young professionals and families due to its relative affordability, access to public transportation, and attractive downtown area.
43085 – Worthington, Ohio is a major relocation market and part of the Columbus, Ohio metro. It's home to several major corporations and Ohio State University.
80122 – Centennial, Colo., a suburb of Littleton, is centrally located south of Denver. It's home to the area's largest employer, Lockheed Martin, and a new Charles Schwab campus opened in October 2014 that is expected to employ approximately 2,000 workers. Houses spend approximately two weeks on the market – the shortest number in the U.S.
75023 – Plano, Texas is a suburb of Dallas and home to the corporate headquarters of Dell Services, Dr. Pepper Snapple Group, Ericsson, and Frito-Lay Inc., as well as the future headquarters of Toyota Motors USA. Listings receive nearly 1,200 views per month on average, 2.4 times more views than the rest of the metro and eight times more than the national average.
48375 – Novi, Mich. is near the General Motors Technical Center in Warren, Mich. and the General Motors Proving Grounds in Milford, Mich., as well as the Ford headquarters in Dearborn, Mich. It's also home to some of the region's largest healthcare systems.
78247 – San Antonio. Located in the city's North Central district, 78247 is within San Antonio city limits but offers a suburban feel. San Antonio is home to the corporate headquarters of USAA, Valero Energy Corporation, Rackspace, NuStar Energy L.P. and Harland Clarke. It also has a huge military presence.
63126 – Crestwood, Mo. is a suburb of St. Louis. Home prices and quality of schools have attracted affluent Millennials. Median income for 25-34 year old households in this ZIP code is $73,000, 40% higher than the average millennial household in the U.S.
78729 – Austin, Texas. One of 78 ZIP codes in Austin, 78729 is located on the city's north side, incorporating the residential Jollyville neighborhood, which offers prime access to many of the city's major tech companies, including Apple, IBM, and Dell. It's a Millennial Mecca, with Millennials making up 23% of the ZIP code's population, 75% higher than the national average.
58103 – Fargo, N.D. incorporates many smaller residential neighborhoods, just southwest of Fargo's downtown district. It is located just miles from the North Dakota State University campus, and provides many housing options for first-time home buyers.
92010 – Carlsbad, Calif., nicknamed the "village by the sea," is a tourist destination known for its Legoland theme park. Prices in this region have been steadily increasing over the last 18 months. Located farther from the beach than the other Carlsbad communities, 92010 offers buyers a big selection of multi-family units, which realtor.com says is a way to get into the real estate market for under $600,000.
Another thing that sets these ZIP codes apart is their supply and demand. According to realtor.com's data, these communities sell 4 to 9 times faster than the rest of the country.
---