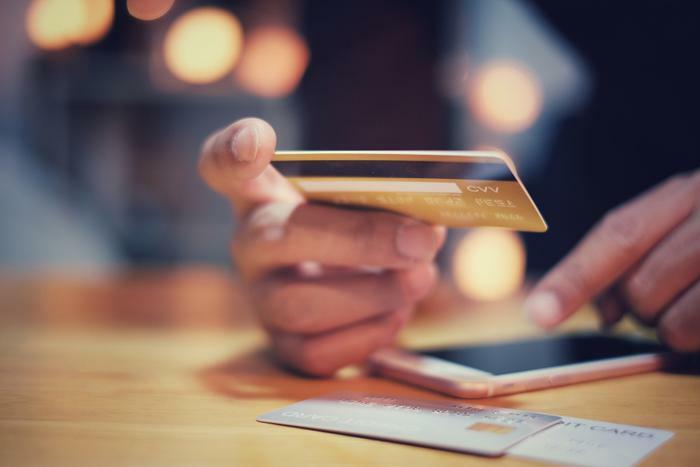 Despite a pandemic that threw the economy into reverse a year ago, Americans managed to pay off a record $82.9 billion in credit card debt, according to the personal finance site WalletHub.
In a typical year, Americans add $54.2 billion to their credit card balances. But 2020 was anything but a typical year. Amid economic uncertainty early in the pandemic, consumers mostly kept their credit cards in their wallets. WalletHub analyst Jill Gonzalez says it's just the second time in the past 35 years that U.S. consumers have ended the year owing less credit card debt than they started with.
"Paying off so much credit card debt indicates that consumers have been making the most of the pandemic, by using the stimulus money and COVID restrictions to make their finances more sustainable," she said.
Average balance: $8,089
Oddly, consumers said the pandemic made it more difficult to run up debt. They didn't go to restaurants as much, they didn't take trips, and they didn't shop as much. As a result., the average credit card balance dipped to $8,089 last year. It rose a little more than 3 percent in the fourth quarter of 2020, but that was the slowest increase in a decade.
With the vaccine rollout well underway Gonzelez expects that spending will increase by as much as $50 billion this year, and much of that spending will end up on credit cards.
"A short-term burst of spending is inevitable as pandemic restrictions are lifted," Gonzalez said. "The question is which way the pendulum swings in 2022 and beyond. My hope is that consumers will internalize lessons learned during the pandemic and showcase a newfound frugality."
Americans still owe more than $1 trillion on credit card balances, but they appeared to manage better in 2020 than in past years. The credit card "charge-off" rate -- the rate at which credit card companies give up on collecting what they are owed -- was 2.53 percent in the fourth quarter of last year, a drop of 24.3 percent.
Make a budget
Credit card debt is among the most expensive debt consumers take on, with an average interest rate of around 17 percent. Personal finance experts say consumers can avoid increasing their credit card balance by making a budget and sticking to it.
Using a balance transfer card with a least 12 months of 0 percent interest is also a good way to make progress in paying off debt since the entire monthly payment pays down the principal.
ConsumerAffairs has researched the best balance transfer credit cards here.