---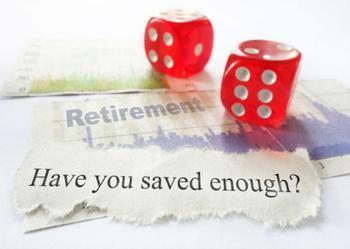 Americans are living longer. That's the good news.
The bad news is, longer life could mean you live your last years in poverty, if you end up outliving your money.
As you might expect, this is a growing fear among the aging population. Northwestern Mutual has released its 2016 Planning & Progress Study, showing two thirds of Americans think there is some chance that they will outlive their savings.
Drilling down in the numbers, the survey found that just over one third believe there is a better than 50% chance of that happening. Notably, 14% are convinced that will be their fate.
Despite this prevailing belief, the survey found that Americans aren't doing much about it. Just 21% reported increasing their savings while more than four in 10 say they have taken no steps at all.
Social Security skepticism
Not only are Americans doubtful about their ability to save enough for retirement, they also express strong doubts about the government's minimal safety net – Social Security. Just 25% of those polled are very confident that Social Security will be there when they retire.
About 28%, in fact, mentioned uncertainty about Social Security as one of the main obstacles to having a financially secure retirement.
The survey found just 35% of Americans who have yet to retire expect that Social Security will be the major part of their retirement income compared to 49% of current retirees.
Rebekah Barsch, vice president of planning for Northwestern Mutual, says the survey should serve as an incentive for Americans to get serious about their non-working years.
"The prospect of an extended retirement in an environment of diminishing safety nets makes it even more essential that your financial plan is flexible enough to stretch as long as needed," she said.
What to do
While money for retirement doesn't have to be contained in an account designated for that purpose, there are tax advantages to using a retirement account, like a 401(k) offered through your employer or an Individual Retirement Account (IRA). The advantage is that money grows without being taxed, until it is withdrawn.
Many people don't have access to retirement plans through their employers. To address that need, the government last year introduce MYra, a basic IRA that has no fees. It carries no risk of loss but returns only a small amount of interest.
Surveys have shown the biggest impediment to retirement savings is most people think they have enough trouble just paying the bills each month. Talking to a non-profit credit counselor or financial advisor may help you establish a savings plan, even if it is a very small amount each month.
Personal finance experts say that once a savings plan is in place, it will be easier to build on it over time.
---