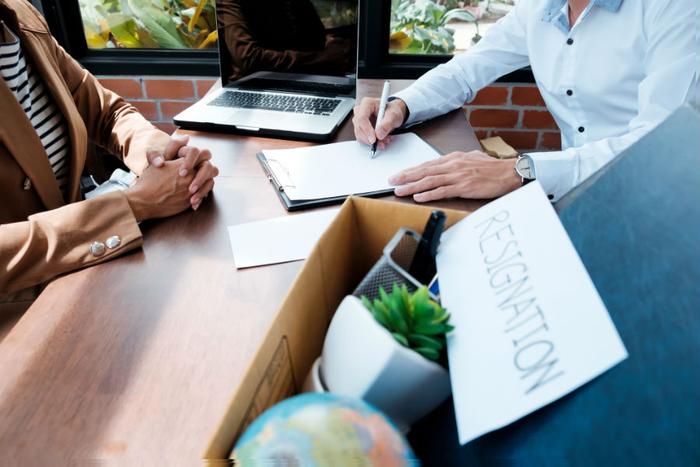 In May, Americans quit their jobs at the fastest rate in almost two decades. According to MarketWatch, the shift shows a growing confidence in the economy, as many people are choosing to leave one company for another.
Based on government statistics, 2.7 percent of employees in the private sector willingly left their jobs -- up from 2.5 percent -- while the quit rate is up to 2.4 percent -- up from 2.3 percent. Both of these numbers are the highest they've been since 2001.
Despite job openings dropping from 6.84 million to 6.64 million, the boom in the economy is most likely to be the driving force behind many Americans feeling comfortable enough to leave their jobs. Additionally, many people who leave their jobs by choice end up with better pay and better benefits in their new positions.
It's also important to note that hirings were up in May, peaking at 5.75 million hires. That figure is up by 170,000 people from April and is also the highest it's been in 17 months.
A look to the future
According to the Department of Labor's report, nearly 5.5 million people lost their jobs in May. However, the majority of the decline was seen in the Northeast, where the population tends to be higher than in other areas. Additionally, job openings dropped in areas like arts and entertainment, media, and public relations.
However, because of the incredibly low unemployment rate, companies are hiring new employees to try and keep up with the demands of the surging economy.
The rising quit rate shows employees' general confidence in acquiring new jobs with higher wages. According to MarketWatch, this could lead companies to raise wages faster in hopes of holding onto their best employees -- and attracting new ones.
While this trend appears to be heading in the right direction for the general public, it could raise some eyebrows at the Federal Reserve, which is keeping a close eye on inflation.
"The rise in the job quits rate points to wage growth accelerating to three percent by the end of the year," said Michael Pearce, senior U.S. economist at Capital Economics.