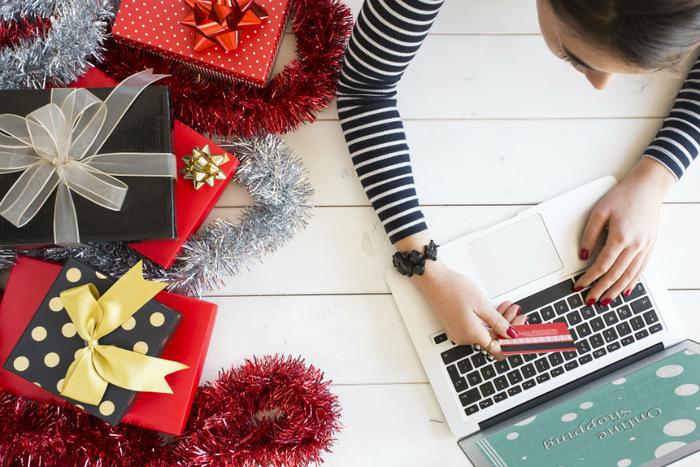 America's merchants may not like hearing this with Black Friday approaching next week, but for millions of Americans, holiday shopping is about as pleasant as a root canal.
That startling finding is part of TD Bank's 2021 Merry Money Survey, which showed that for more than half of Americans -- 52% -- holiday shopping is painful. And yes, 33% of that group actually equated the pain of holiday shopping to an unpleasant dental procedure.
This year's survey also suggests that the COVID-19 pandemic has had a long-lasting effect on consumers' holiday shopping habits. After the economic uncertainty of 2020, 73% of those in the survey are creating a holiday budget, up from 68% in 2018. At the same time, 66% of consumers said holiday spending makes them "anxious."
Pandemic's positive impact
On a more positive note, the effects of the pandemic appear to have made people more reflective about the holidays. The survey shows that 84% of Americans valued last year's holiday celebrations because they were more about the time spent with loved ones versus spending money on gifts.
Now that millions of people are vaccinated, there will likely be more in-person holiday events in 2021, making some long for the "good old days" of 2020, when the virus provided an excuse to stay home. Fifty-six percent of respondents said they liked being able to avoid holiday parties and awkward family events.
While consumers may not be enthusiastic about shopping for extended family members, they are showing no such hesitation about buying for their pets. Sixty-three percent of consumers in the survey said they plan to buy gifts for their pets this year, including 76% of millennials. Fourteen percent of millennials said they plan to spend more than $100 on each of their pets.
'Set your limits'
While some consumers may enjoy more holiday cheer in 2021, there are still many others who feel weighed down by the effects of the pandemic. Matt Boss, head of Consumer Products at TD Bank, says rising prices and holiday commitments are factors to consider this year. 
"Holiday shopping, travel, hosting, and celebrations all have costs associated – and due to supply chain issues, we're seeing cost increases that will make joining in even more of a challenge for some," Boss stated.
According to the survey, 69% of consumers said say they have overspent during the holidays in the past, a possible reason for holiday anxiety. Boss says keeping things simple and low-key -- much like last year -- may make for happier holidays.
"Set your limits – whether financial or personal – and stick to them," Boss said.