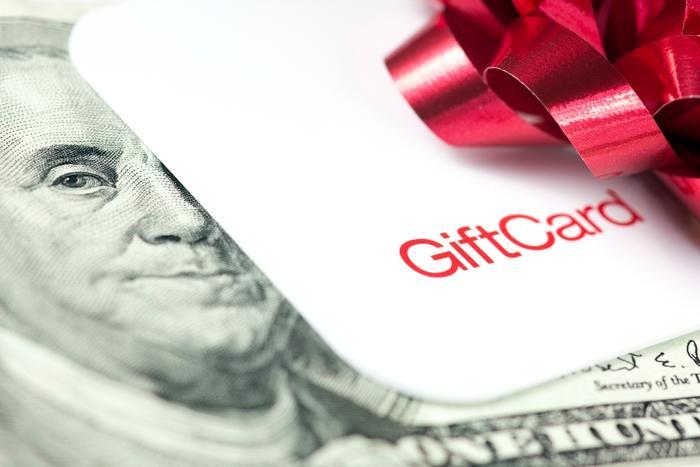 If you haven't used any of the gift cards you got over the holidays, you're not alone -- a new survey says Americans have more than $20 billion in unredeemed gift cards, store credits, and airline vouchers.
What's sadder is that 25 percent of U.S. adults have let a gift card expire completely, and almost as many lost theirs. That's nearly $10 billion left on the table.  
"Gift cards and store credits are real money, so treat them as such," says Ted Rossman, industry analyst at Bankrate, the company that fielded the survey.
Why don't consumers use their gift cards?
If you have a gift card sitting around unused, you might be a millennial. The survey found that demographic has the highest rate of unused gift cards.
However, you might also be someone who makes a decent living. Bankrate found that the higher a person's income, the more likely they are to let a gift card expire. Nearly 20 percent of those making under $40,000 annually have let a gift card expire compared to 28 percent of those with incomes between $40,000 and $80,000 and 32 percent of those making $80,000 or more per year.
Maybe it's the value of the cards. While American consumers are sitting on an average of $167 in unused gift cards and credits, the study found that more consumers tended to not use a gift card if it had a lower value attached to it. All told, 36 percent of Americans estimated the total value of their unused gift cards and store credits to be between $1 and $49.
Use 'em or lose 'em
Bankrate warns consumers that the life of a gift card is not infinite. 
"The clock is ticking for those who plan to use their gift cards or credits at some point," Bankrate wrote. "According to the 2009 CARD Act, an issuer can charge a monthly inactivity fee (pulled from your card's balance) on gift cards that have gone unused for a year or more. You do, though, have five years from activation until your gift card can legally expire."
If consumers aren't sure if there's any value actually left on the card, Bankrate suggests contacting the issuer of the card or checking the card's balance online at sites like Gift Card Granny.
And if you simply don't want the gift card, Rossman says unwanted gift cards can be sold at sites such as Cardpool.com, CardCash.com and GiftCardSpread.com. 
Unused reward points have value, too. Rossman reminds consumers that they don't have to actually get a product with their rewards points, but some credit card providers will allow users to redeem rewards for statement credit.