---

In its first action against a tax relief company, the Federal Trade Commission has won a settlement order that requires American Tax Relief and its founders to pay $15 million and to get out of the business of selling tax relief services.
Alexander Seung Hahn and his wife, Joo Hyun Park, and their company were charged in 2010 with bilking consumers out of more than $100 million by falsely claiming they could reduce their tax debts.
"I am very angry," said Bettie of Vanceboro, N.C., who wrote to ConsumerAffairs about her experience with the company. "They got $4,800.00 of my money and then would not answer the phone. I just settled with the IRS myself."
"They stole my $6000 and won't return it," said Rick of Fox Point, Wis.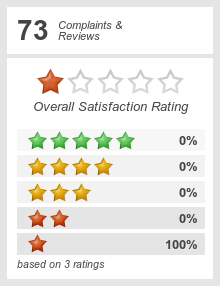 It was even worse for Abdul of Rio Rancho, N.M.: "I contacted American Tax Relief in 2004. I had $4,500.00 pulled out of my bank account in less than one hour. Within 24 hours they needed $4,500.00 more to send out the complete contract. Within 72 hours they had taken another $4,500.00 from my account without my knowledge and never heard from them again."
Assets frozen
A court subsequently halted the allegedly illegal practices, froze the defendants' assets, and appointed a receiver to manage the company pending resolution of the case.
In August 2012, the court entered partial summary judgment in favor of the FTC, finding that the defendants falsely claimed they already had significantly reduced the tax debts of thousands of people and falsely told individual consumers they qualified for tax relief programs that would significantly reduce their tax debts. The court found Hahn personally liable for the challenged practices.
---