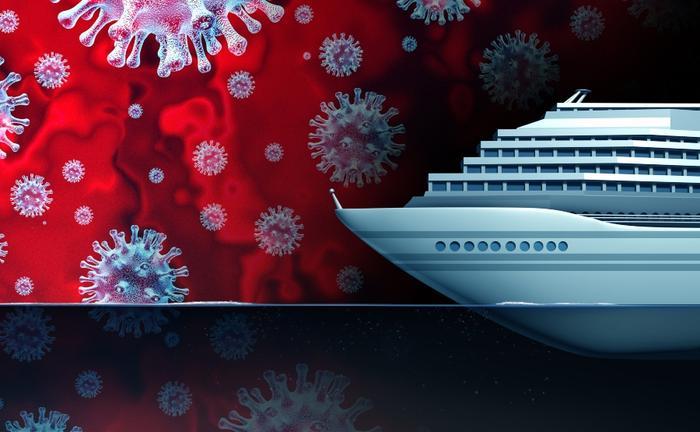 American passengers who were quarantined aboard a cruise ship in Japan are arriving home today.
The passengers spent two weeks in quarantine aboard the ship in a Japanese port after there were confirmed cases of coronavirus on the ship. The Americans face two more weeks of isolation at Travis Air Force Base in California and Lackland Air Force Base in Texas. They left Japan aboard two jets chartered by the U.S. State Department.
Nearly 400 Americans and their families were aboard the Diamond Princess cruise liner when cases of the coronavirus began to be reported in early February. In tests that were given, several passengers tested positive for the virus.
The American passengers who tested positive have been separated from the main group and were not evacuated. Instead, they remain in Tokyo hospitals for treatment. However, in a statement Monday morning, the U.S. government reported that 14 of the evacuated passengers aboard the planes have now tested positive for the virus.
NPR reports that 355 people aboard the ship tested positive for the virus, including 44 Americans. That's the largest confirmed outbreak outside of China.
The Centers for Disease Control and Prevention (CDC) said the decision was made to evacuate the non-infected Americans because the number of confirmed coronavirus cases on the ship was rising.
The problem with cruise ships
A cruise ship is one of the worst places to be when a contagious disease has broken out. The confined spaces make it difficult to avoid contact with germs and other infected people.
Last week, the Cruise Lines International Association, an industry trade group, advised members to deny boarding to passengers or crew members if they have traveled through China, Hong Kong, or Macao in the last two weeks.
The coronavirus outbreak has hit the cruise industry particularly hard, coming at the height of travel season and threatening to put a dent in the $46 billion ocean cruise industry. In the U.S., the major players are Carnival Corp., Royal Caribbean Cruises, and Norwegian Cruise Lines.