---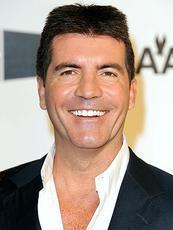 You know how the contestants on "American Idol" and the "X Factor" go, like, nuts when they come face to face with Simon Cowell?
Well, it's an experience a lot more wannabe performers will be having now that Cowell's Syco Entertainment is launching "The You Generation," a global audition channel on YouTube.
Officially launching tomorrow (Wednesday), the new show will be available in 26 countries and will run a competition over 52 weeks with 26 two-week rounds.
Submit an audition? It happens via Skype -- no more standing in long lines, sweating in the sun and being nudged and crowded by fellow hopefuls.
Cowell and Co. are, of course, hoping the excitement is a strong as ever, as shown in this video:
Besides singing, there are numerous categories including makeup and style to cooking. The winner of each round will be announced on the second Friday of each two-week cycle. Winners will get a cash price and will be finalists for the grand prize at the end of the year-long contest.
The series host will be Will Best, with Cowell chiming in as necessary or as the spirit moves him.
---