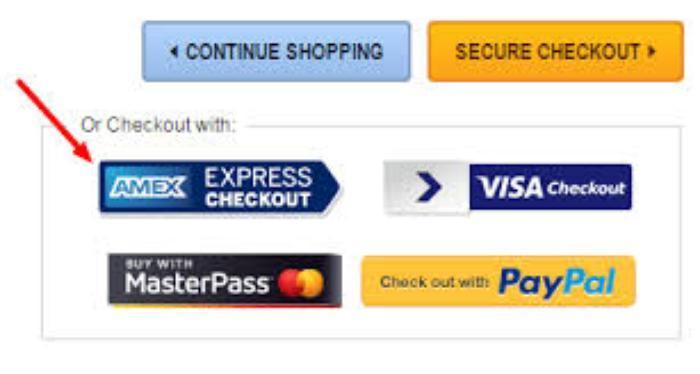 American Express has rolled out a new online payment platform it says makes it easier and safer for both consumers and merchants to conduct business.
At participating merchant sites, an American Express card holder simply uses his or her existing americanexpress.com user ID and password. American Express then auto-fills the checkout fields with the correct American Express Card details and relevant account information in far fewer clicks.
It's not a wallet, and American Express says it does not require a card member to create or manage a new account.
Initial merchant sites
Express Checkout is currently available at BarkBox, Burberry, Ledbury, Newegg, Sabon, Ticketmaster, Warby Parker and The Wall Street Journal. As an incentive to use it, American Express is offering card members a one-time $10 statement credit per merchant between now and September 7.
The company said it expects the service to be available soon on websites for Avis Car Rental, Banana Republic, Cole Haan, Hulu, Gap, Intermix, Old Navy, POPSUGAR Must Have, Rocketmiles and 1-800-FLOWERS.COM.
American Express says when consumers use Express Checkout, their account information is transferred to the merchant through a token allowing for safer transactions than traditional online checkout. The auto-fill function not only saves time, the company says both customers and merchants know the information is current -- eliminating the need to manually update account details, which is often required with an online wallet.
"Amex Express Checkout leverages our unique technology to create a checkout experience unlike any other, one that is valuable to merchants and secure for card members, giving them peace of mind," said Leslie Berland, executive vice president, Digital Partnerships & Development at American Express.
Using Amex Express Checkout is just like using an American Express card. Members get points and other benefits that happen to be associated with their account.
Built for merchants
The financial services company is also mounting an effort to persuade more merchants to integrate Express Checkout into their ecommerce platforms.
"For merchant partners, Amex Express Checkout is a powerful commerce solution that can be easily integrated into any stage of their existing customer payment processing journey," the company said in a press release.
Consumers can use it on desktop, mobile web or in native app. Merchant partners get access to the card account data they need to enable customers to quickly and seamlessly check out on their sites. American Express said it has embedded security features into the system and will perform customer authentication on every transaction.