---

For years, Costco members have had to use an American Express card to make purchases at one of the firm's giant warehouses. Those who didn't have an Amex could apply for a free co-branded Costco Amex.
But, as long rumored, that deal is coming to an end.
American Express confirmed today that the exclusive agreement will end on March 31, 2016, but it's not yet known what will happen then. There's been no word from Costco on its plans.
There have been reports that Costco is negotiating with Capital One to accept its MasterCard, something that has already happened at Costco's Canadian stores.
"Taking a very disciplined approach, we began discussions on a possible renewal with Costco well in advance of the contract expiration," said Kenneth I. Chenault, Chairman and Chief Executive Officer of American Express. "However, we were unable to reach terms that would have made economic sense for our Company and shareholders. Instead, we will focus on opportunities in other parts of our business where we see significant potential for growth and attractive returns over the moderate to long term."
The decision is a blow to Amex and will reportedly wipe out 8% of worldwide annual spending on its cards, roughly $80 billion, according to a Reuters report.
What it means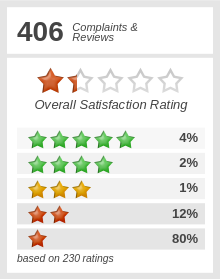 Costco has been one of the few retailers that accepts only the Amex card, declining to take MasterCard, Visa or Discover. The member-only chain caters to a more affluent customer base than Walmart or Target; American Express also pitches its products to better-off consumers so the lash-up worked well for most shoppers.
Most of Costco's customer base probably already has a MasterCard or Visa but it's possible that whatever deal Costco finally works out will require its members to have a card issued by a particular bank, possibly Capital One.
The impact on customers is thus likely to be slight, although there may be some inconvenience for those who want to ditch their Amex entirely and convert to MasterCard or whoever Costco chooses.
The current agreements with Costco are set to end on March 31, 2016. Until that time, all American Express credit cards will be accepted at Costco warehouse stores in the U.S and on Costco.com. All co-branded cards from American Express and Costco can be used any place American Express cards are accepted through March 31, 2016.
---