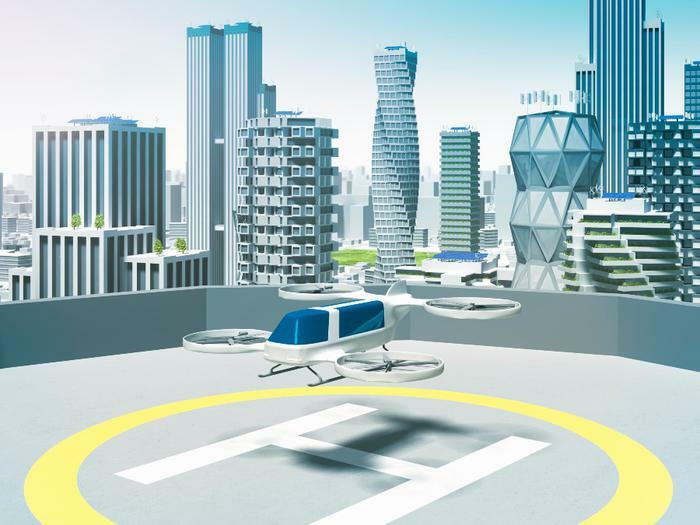 Vertical Aerospace, a U.K.-based air taxi startup, said Thursday that it has secured investments from American Airlines, Virgin Atlantic, and Microsoft. The company is aiming to make zero-emissions on-demand travel in flying taxis a reality. 
Vertical Aerospace said it has pre-orders for up to 1,000 of its VA-X4 vertical takeoff aircraft and plans to go public via a deal with Broadstone Acquisition Corp. The deal is expected to close in the second half of 2021.
"This is the most exciting time in aviation for almost a century," Vertical Aerospace CEO and co-founder Stephen Fitzpatrick said in a statement. "Electrification will transform flying in the 21st century in the same way the jet engine did 70 years ago." 
Zero emissions flying taxis
The firm's aircraft will travel at speeds of over 200 miles per hour and be "near silent" when in flight. Its first test flight is slated to take place later this year. American Airlines has agreed to order at least 250 aircraft.
"Emerging technologies are critical in the race to reduce carbon emissions and we are excited to partner with Vertical to develop the next generation of electric aircraft," said Derek Kerr, chief financial officer of American Airlines.
Although there's a great deal of hype surrounding flying taxis, analysts say it could take several years for electric aircraft to be certified by aviation authorities. Last month, Europe's top regulator said the region could see the first flying taxis in use as early as 2024. 
"Today's announcement brings together some of the largest and most respected technology and aeronautical businesses in the world and together we can achieve our aim of making the VA-X4 the first zero carbon aircraft that most people will fly on," Fitzpatrick said. "The United Kingdom is already a global leader in aerospace innovation and we believe Vertical Aerospace will be the British engineering champion to drive the aviation industry forward."