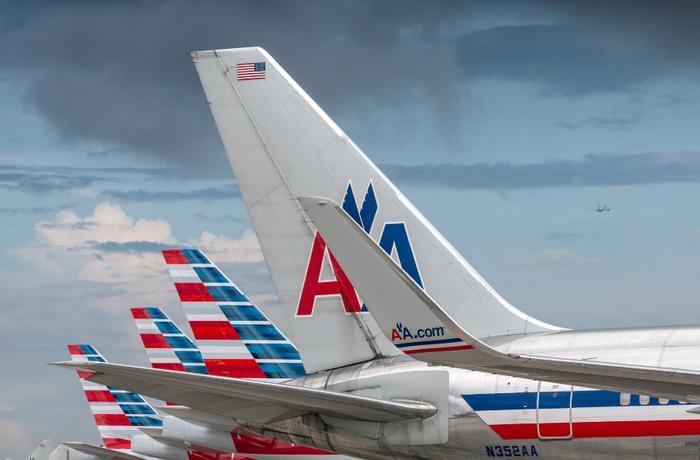 Airline stocks have rallied on Wall Street this week on growing optimism that the country is beginning to reopen and travel is about to resume. But the rising stock prices don't reveal the economic damage to commercial air travel that's already been done.
American Airlines has announced it is cutting 30 percent of its management and administrative staff in an effort to stem the flow of red ink. A company memo obtained by CNBC said the airline will also begin offering buyouts to flight attendants and other frontline personnel in June.
"We must plan for operating a smaller airline for the foreseeable future," Elise Eberwein, one of the airline's executive vice presidents, wrote in a letter to employees Wednesday.
American has plenty of company in that situation because the entire industry has been turned upside down by the coronavirus (COVID-19). Consumers stopped flying well before the government issued travel restrictions. By late April, U.S. passenger traffic had fallen 90 percent.
In the last decade, the airline industry has clawed its way back to profitability by maximizing routes -- flying planes in which every seat was sold -- and charging fees for things that were once included in the price of a ticket. Those days seem to be over.
Half-empty planes
In the era of social distancing -- which no one expects to end anytime soon -- American and its competitors will likely fly half-empty planes, even when consumers begin traveling again. In an announcement made Wednesday, American said it would continue to limit the number of customers on each aircraft. 
"Additionally, American customer service agents also may reassign seats to create more space between customers or to accommodate families who need to be seated together," the airline said in a release. "Once boarding is complete — taking into consideration any aircraft weight or balance restrictions — customers can move to another seat within their ticketed cabin subject to availability."
The airline said it is deploying new tools that will allow customers to more easily change their tickets to less-crowded flights, again giving up the fees that most airlines once charged for that service.
Strings attached
The problem for the industry -- and American in particular -- is that at the same time it is struggling against mounting financial losses, it has received financial aid from Congress that has several strings attached.
A week ago, when Delta and JetBlue decided to reduce employee hours to cope with their loss of revenue, lawmakers were quick to say the action represented a violation of the goal of the Payroll Support Program established under the CARES Act. 
Delta received more than $5 billion in federal support through the program, and JetBlue received $935 million. When they cut employee hours more than a dozen U.S. senators sent letters to the CEO of each airline pushing for an immediate end to the "potentially illegal" action. 
In April, American announced that it was receiving $5.8 billion from the government to support payroll operations.