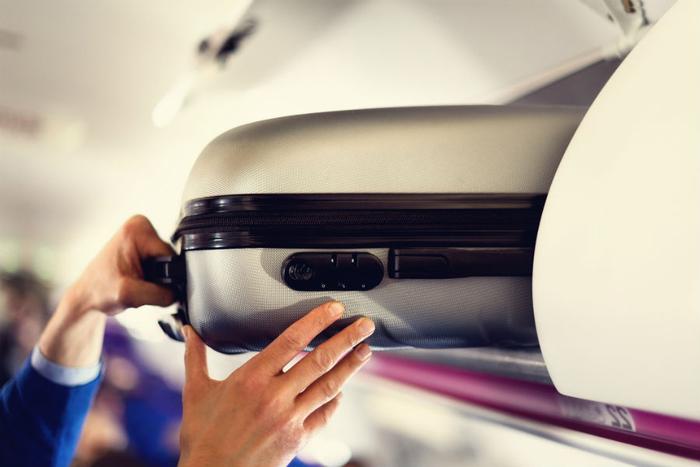 Starting September 5, 2018, American Airlines will permit its lowest fare class passengers to bring aboard a free carry-on bag in addition to the currently allowable personal item.
Passengers booked in American's basic economy will still have to pay a standard fee ($25 domestic and $60 trans-Atlantic) to check a bag and will board in the last group, but saving anything in today's travel environment is a welcome change, especially when airlines threaten to raise fares to offset rising fuel costs.
With this move, American joins Delta in allowing a carry-on bag as part of its Basic Economy fare. Yet, American has a lot of catching up to do to gain parity with Delta. In a recent J.D. Power customer satisfaction survey, Delta had four stars and 767 points to American's three stars and 729 points.
Why the change?
Airlines are smart enough to realize that, in today's dog-eat-dog economy, consumers pore over every charge, and if they feel like they're saving money on one thing -- like a carry-on -- they may spend it on another.
"Basic Economy is working well in the markets where we offer it, and we continue to see more than 60 percent of customers buy up to Main Cabin when offered a choice," said President Robert Isom on the company's recent earnings call. "Removing the bag restriction will make Basic Economy more competitive, allowing us to offer this low-fare product to more customers."
When Forbes asked about Delta's Basic Economy service, the airline's president Glen Hauenstein said, "The success of that product in our minds is not how many people buy it, but how many people don't buy it and choose another product."
So, who's left holding the bag? With American and Delta offering a free carry-on in basic economy, the only major U.S. airline left not offering the perk is United.
Second-tier carriers like Spirit, Allegiant, and Frontier may be slow to follow the major airlines' lead, though. Incidental costs for things like carry-ons help to flesh out the low-fare airlines' revenue stream.