---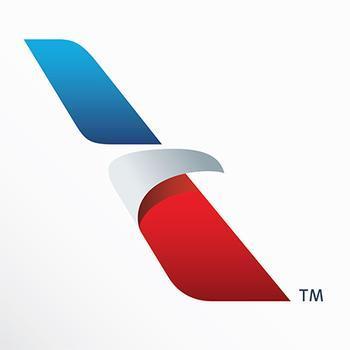 American Airlines is calling attention to what it says is a blatant travel scam, filing a lawsuit against the promoters of what it claims is a scheme to deceive the public by stealing American's logo.
The suit, filed in Tarrant County, Texas, District Court against several individuals and operators, claims the defendants are using American's trademarks and likeness of its livery on mass-mailed postcards and letters to lure people into sales presentations for vacation club memberships. The lawsuit seeks an injunction to prevent the misuse of its logo and trademark.
The airline says consumers who receive a postcard or mailer bearing the American logo and containing a pitch for a vacation club should understand the airline has no connection to what is being offered.
The airline said some mailers refer to a promotion called "American Airlines Fly Away Promotion," while other mailers feature American's brand images or name.
Some of the mailers cited in the suit promise the recipient two free round-trip airfares.
Strings attached
But it doesn't work out that way, the airline says. When the recipient calls the phone number listed on the mailer, they are told they must attend a seminar to receive the airline tickets.
The suit claims the real purpose of the seminar is to sell vacation club memberships, which it says are high-priced and offer little more than discounts readily available online.
The promised airline tickets? American says they are either not provided or the consumer must jump through countless hoops to get them. While anyone can purchase American Airlines tickets and give them away, the airline objects to what it considers the unauthorized use of its logo in the promotion.
"The well-being of American's customers is our top priority, and this is such an unfortunate violation of an iconic brand that our customers, employees and communities around the globe have come to trust," said Rob Friedman, American's Vice President of Marketing. "This lawsuit seeks to protect the brand so many rely upon, and cease these deceptive practices."
Seeking evidence
If you receive one of these postcards or mailers, American says it would like to get a copy. It's asking consumers to scan the front and back of the item and email it to the company at webmaster@aa.com.
In the past promoters have used airline logos to add credibility to their travel pitches. There was a case recently where consumers received vouchers for two free tickets aboard "US Airlines." However, there is no "US Airlines" but many receiving the mailer confused it with US Airways. The pitch was used to entice consumers to join a phony travel club.
American is the second corporation to complain about travel scams in recent weeks. Late last month RSI Vacations, which markets vacation clubs and travel benefit programs, warned travelers about a spike in thefts from international third-party ATMs. The company said thieves were using emplanted scanners to capture debit card numbers and PINs.
Timeshare scams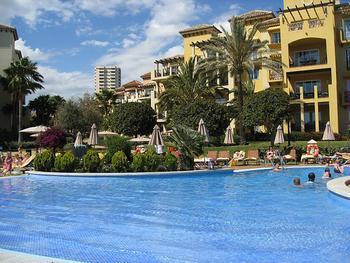 It also warned consumers about timeshare sales scams in which the bogus operator claimed to have close connections with resort developers or alleged buyers are used as leverage to convince timeshare owners to part with hundreds or even thousands of dollars in upfront "sale management" fees.
Another dubious practice travelers should watch out for is a practice called "card milling." Operators will sometimes entice travelers with the promise of travel agent discounts on flights, hotels and rental cars, just by showing a card. Sometimes they discounts don't exist, sometimes they come with huge redemption fees that exceed the full price of the package.
---