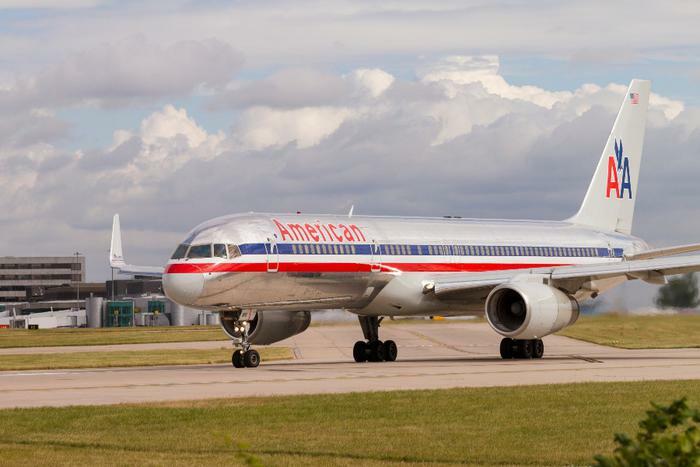 American Airlines cancelled hundreds of flights over the weekend as stormy weather battered parts of the South. The carrier also disclosed plans to trim its flight schedule by 1% through the middle of next month.
The cuts come amid a surge in travel bookings and that, apparently, is part of the issue. American is concerned its current schedule, beefed up in early spring as the economy began to reopen, will strain operations.
Not only does the airline have to make sure it has enough flight crew members to operate each flight, it also depends on mechanics, baggage handlers, and third-party service providers like caterers. With the current labor shortage, many of these jobs are unfilled.
Airline executives said the weekend's bad weather underscored the difficulty of summertime operations, when planes are full but the weather is uncertain.
"The bad weather, combined with the labor shortages some of our vendors are contending with and the incredibly quick ramp-up of customer demand, has led us to build in additional resilience and certainty to our operation by adjusting a fraction of our scheduled flying through mid-July," the airline told CNBC. "We made targeted changes with the goal of impacting the fewest number of customers by adjusting flights in markets where we have multiple options for re-accommodation."
Cancellations began on Friday
Gary Leff, who writes "The View From the Wing" blog, said American began cancelling flights on Friday, with the number steadily rising through the weekend.
"Today is worse than yesterday with 176 cancels already," Leff posted on Sunday. That's nearly 50% more than Saturday. And there are already about 100 cancels on the books for Monday."
For American and other airlines that may take a similar course of action, it's a financial setback. After a year in which passenger traffic plunged, consumers are only now beginning to spend money on travel. 
For consumers, fewer flights mean more sold-out planes and more difficulty in getting to a destination. Fares may also rise.
Consumers should remember that when a flight on which they are booked is cancelled the airline is required to offer a refund. This became an issue early in the pandemic when airlines cancelled thousands of flights and encouraged passengers to accept a voucher for a future flight.