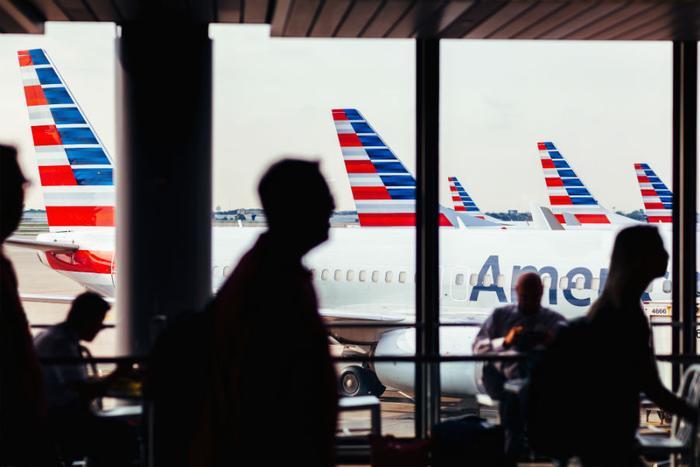 The never-ending saga of when Boeing's 737 MAX will return to the skies continues.
On Sunday, American Airlines announced that it's moving its flight cancellation date out another few weeks -- from August 19 to September 3. The airline feels that with summer travel well underway, the extension will allow travelers the time necessary to rearrange plans impacted by that extension.
"American Airlines remains confident that impending software updates to the Boeing 737 MAX, along with the new training elements Boeing is developing in coordination with our union partners, will lead to recertification of the aircraft soon," the airline announced.
"We have been in continuous contact with the Federal Aviation Administration (FAA), Department of Transportation (DOT), National Transportation Safety Board (NTSB) and other regulatory authorities, and we are pleased with the progress to date."
Does anything change?
As of now, the only changes that could potentially affect a consumer's travel plans on American are the 115 flights per day the airline says the date change will impact. Nonetheless, the airline offered some FAQs should anyone have a question.
Question: My flight was previously scheduled on a MAX. Will it be canceled?
Answer: Not all flights that were previously scheduled on a MAX will be canceled, as we plan to substitute other aircraft types. In total, approximately 115 flights will be canceled per day.
Question: My flight wasn't scheduled to be on a MAX. Why has it been canceled?
Answer: A flight that was not scheduled as a MAX flight might be canceled to enable our team to cover a MAX route with a different aircraft. Our goal is to minimize the impact to the smallest number of customers.
Question: How will customers know if they are impacted?
Answer: American's Reservations team will contact affected customers directly by email or telephone. Customers who booked through a travel agent will be contacted by their agency directly.
Question: My flight was canceled and I don't want to rebook. Can I get a refund?
Answer: Yes. If a flight is canceled and a customer chooses to not be rebooked, they may request a full refund by visiting aa.com/refunds.
What's the FAA's position on this?
The Federal Aviation Administration (FAA)'s latest update doesn't offer any answers to when the MAX aircraft will be officially approved to fly, again, but it has released a technical update.
Boeing has informed the FAA that certain 737NG and 737MAX leading edge slat tracks may have been improperly manufactured and may not meet all applicable regulatory requirements for strength and durability.

Following an investigation conducted by Boeing and the FAA Certificate Management Office (CMO), the FAA determined that up to 148 parts manufactured by a Boeing sub-tier supplier are affected. Boeing has identified groups of both 737NG and 737MAX airplane serial numbers on which these suspect parts may have been installed.

The affected parts may be susceptible to premature failure or cracks resulting from the improper manufacturing process. Although a complete failure of a leading edge slat track would not result in the loss of the aircraft, a risk remains that a failed part could lead to aircraft damage in flight.

The FAA will issue an Airworthiness Directive to mandate Boeing's service actions to identify and remove the discrepant parts from service. Operators of affected aircraft are required to perform this action within 10 days.
No birds of a feather, yet
As of press time, no other MAX-operated airline -- primarily domestic carriers Southwest and United -- had extended the deadline.