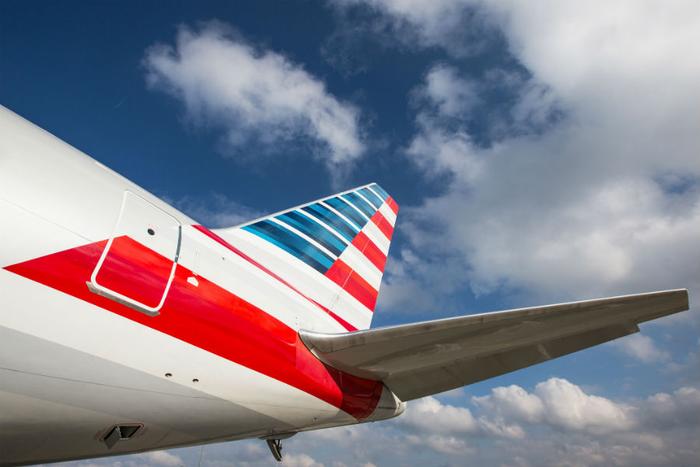 Beginning in April, American Airlines will offer trans-Atlantic fliers the option of a lower-priced "Basic Economy" ticket.
The carrier's overseas partners British Airways, Finnair, and Iberia are also participating in the new fare program.
"We're following the same playbook in this latest expansion as we did for the initial rollout of Basic Economy," American Airlines commented in an announcement. "That includes training that began this week for Airports and Reservations team members and making it available in a limited number of markets first to make sure we get it right."
What to expect
For domestic travelers who are used to the Basic Economy option, or regular passengers on low-cost carriers like Southwest and Ryanair, this won't be much of a switch. But those who expect old-fashioned comfort and service on an international flight or who have never flown Basic Economy might be in for a rude awakening.
Here are the changes:
Tickets: Non-refundable, but changeable for a fee. American hasn't announced that fee yet, but it's currently charging $750 to change an international ticket.

Boarding: Trans-Atlantic Basic Economy customers will board in Group 8, but Elite and eligible AAdvantage credit card members will get Priority or preferred boarding flying on the new fare. This is the same plan American rolled out for its domestic flights last year.

Seat assignments: Customers flying trans-Atlantic Basic Economy can purchase a seat assignment at any time or roll the dice and opt for a free, automatic seat assignment when checking in.

Baggage: A new fee will apply for the first checked bag on trans-Atlantic Basic Economy. American hasn't released details, but Delta and United charge $25. As for carry-on bags, the allowance will be one personal item and one larger carry-on.

In-flight service: No change. Basic Economy fliers will have the same experience, including free entertainment, soft drinks, snacks, and meals offered to Main Cabin fliers.

Upgrades: Not permitted, no matter what your status level is.
How to find your best deal
The majority of fliers – some 56 percent -- looking for the best fares use online travel agencies such as Kayak and Farecompare, according to PhoCusWright, a travel technology firm. Consumers can also sign up for fare tracking updates so they can catch the most attractive fare at the right time.
One key thing to keep in mind is that it's important to understand what the price includes by reading the fine print. Amenities like extra baggage, seat assignments, and pre-boarding might not be part and parcel of what you assume you're getting in a "Basic Economy" deal and could cost you a pretty penny should you ask for those items after you book the flight.