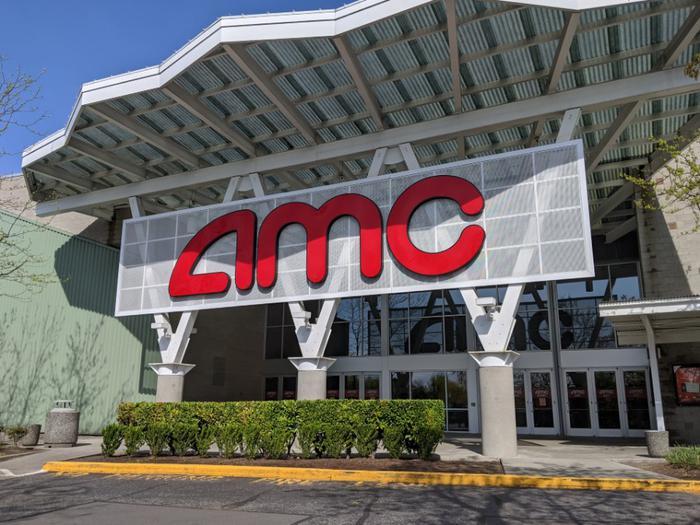 AMC is planning to reopen 100 of its theaters next week with new safety measures and 15-cent movies.
The movie theater chain said Thursday that it will offer "moves in 2020 at 1920 prices" on opening day, August 20. After that, the company will be offering $5 tickets to movies like "Inception," "Black Panther," "Back to the Future," and "The Empire Strikes Back." 
Guests will be required to wear masks to help prevent the spread of COVID-19. The company said it will be selling masks at the theater for a dollar. AMC will also be allowing fewer guests into theaters to promote social distancing, stepping up cleaning procedures, and upgrading its ventilation systems. 
"Masks are required for guests and crew throughout the theater," AMC said on its website. "Your mask must cover your nose and mouth and fit snugly around your face and chin. Neck gaiters, open-chin bandanas and masks with vents or exhalation valves are not acceptable at this time." 
Reopening two-thirds of theaters 
AMC has delayed its reopening several times amid the ongoing health crisis. The chain initially planned to reopen theaters with a mask-optional policy, but consumer backlash prompted it to scrap that plan. AMC said in June that it would reopen on July 15, but a lack of movies being offered by studios forced it to push back that date. 
The company now says that two-thirds of its 600 U.S. theaters will be open by September 3. The rest of its locations will open "only after authorized to do so by state and local officials."
"We are thrilled to once again open our doors to American moviegoers who are looking for an opportunity to get out of their houses and apartments and escape into the magic of the movies," Adam Aron, AMC's CEO, said in a statement on Thursday.
A full list of AMC theaters that will be reopening next week can be viewed on the company's website.