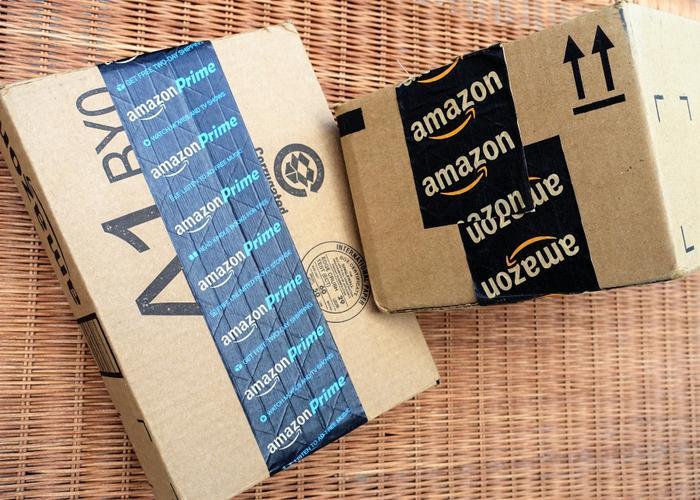 Amazon said its Prime Day sales event led to its third-party sellers earning more than $3.5 billion this year. The company said that figure represents an increase of 60 percent compared to last year.  
"This Prime Day delivered the two biggest days ever for third-party sellers, nearly all of which are small and medium-sized businesses," the company said in a release published Thursday. "Sellers saw record-breaking sales, surpassing $3.5 billion in total across 19 countries." 
Third-party sellers' Prime Day earnings have grown at a level that even Amazon's own retail business hasn't seen, the retailer said. 
Third-party seller success
Amazon said third-party sellers are an important part of its operation and that it's committed to fostering the success of small and medium-sized businesses. 
"Amazon is on track to invest $18 billion this year to help small and medium-sized businesses succeed in its store, and designed this Prime Day to support small businesses even more—including funding a promotion that helped drive over $900 million in sales for small businesses in the two weeks leading up to Prime Day," the company said.
Amazon has more than 2.3 million small and medium-size businesses selling products on its marketplace. Products sold by these businesses account for around 60 percent of Amazon sales, according to the company.
Last year, third-party merchants made more than $2 billion in sales during Prime Day. 
Antitrust scrutiny
Amazon's framing of Prime Day 2020 as a successful event for third-party sellers comes amid scrutiny over its treatment of those same merchants. Amazon was recently accused of releasing products through its private-label brand that are nearly identical to some sold by third-party sellers. 
Lawmakers concluded that Amazon uses third-party seller data to find out which items are popular, which raises concerns over how it uses its power to stifle competition.
"Amazon's pattern of exploiting sellers, enabled by its market dominance, raises serious competition concerns," the U.S. House Judiciary Committee antitrust subcommittee said in a report released earlier this month.