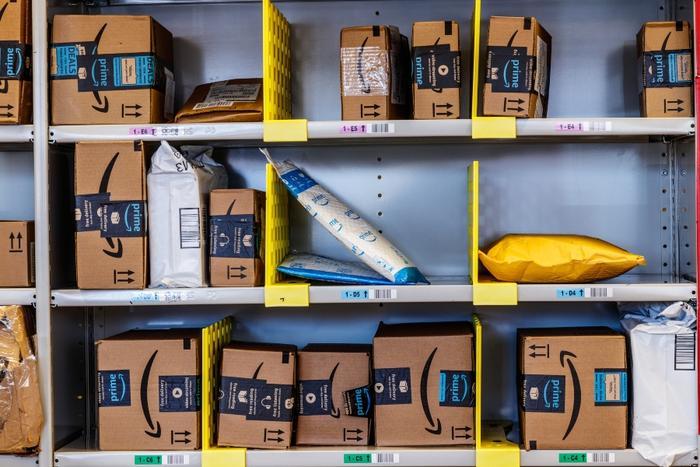 Amazon's decision to make "essential items" -- household staples, sanitizers, baby formula, and medical supplies -- its priority during the COVID-19 pandemic is facing some pushback from both sellers and customers.
There's no question that the people most vulnerable to the virus should get first dibs on products like toilet paper and sanitizing wipes, but America's dependence on Amazon -- coupled with Amazon's unpreparedness to deal with the retail impact of the outbreak -- may be the straw that breaks the online retailer's back.
When the company was strapped with the top-down decision to stop accepting all other items at its warehouses (until April 5) and only deliver what it considers essential, it probably looked good on paper. However, in reality, Amazon was painfully understaffed and probably didn't consider all the non-essential items people forced to work at home might need -- including things like a computer docking station that would make life easier for displaced workers. It may have also underestimated how frustrating it is for consumers used to two-day delivery to have to wait for delivery.
Little did Jeff Bezos know how right he was when he sent a memo to the world stating that "there is no instruction manual for how to feel at a time like this, and I know this causes stress for everyone."
Devastating to sellers?
"They aren't allowing anything now to be sent in that isn't Medical or Household until April 5th. This is going to kill us," vented one user in Amazon's seller forum, when Amazon announced its decision.
In that one fell swoop, Amazon sellers were sent scampering to other selling platforms where they could sell their "non-essential" items to consumers, sooner rather than later. 
"People are not going to want to order items when they won't ship for a month," Bernie Thompson, an electronics retailer who makes -- or did make -- his living off of Amazon told Wired. 
However, one Amazon seller mentor holds the opposite opinion. "Yes, shipments may be delayed by a day or two, but this is not devastating Amazon or its sellers, " Kale Abramson, the co-founder of Nine University, which teaches people how to open a third-party Amazon business, told ConsumerAffairs. 
"And now, China is open for business. Once Amazon works out the kinks, hires more people, it will be like nothing ever happened by mid-April," he said.
Getting out from behind the 8-ball
As best they can, the merchants who make their living off of Amazon and non-essential items are helping each other cope with the situation within the seller's forum to find ways around the issue.
The fix that seems to be getting the best reception is changing from "fulfillment by Amazon" (FBA) to "fulfillment by merchant" (FBM). Changing over is a hassle for a mom-and-pop business that counts on Amazon to take care of warehousing and fulfillment, but as one forum member said, "(FBM) may not be as convenient (as FBA) but you will survive."
Amazon rolls back some restrictions
How does Amazon find a way out of this predicament ? Actually, it's already starting to by rolling back some of the original restrictions it placed on sellers.
"Given the material impact that COVID-19 has had on many of our sellers, we have taken steps to proactively mitigate the impact of this event on the health of your Amazon seller account by relaxing our policies for shipping-related Performance metrics," Amazon posted on its seller forum.
"Specifically, we will take into account any COVID-related disruption as it relates to late shipping or needing to cancel orders due to factors outside your control. While we always aim to deliver on our customer promise, our goal is to help you manage your business through this difficult period."
As one seller responded, "Welcome news, indeed, in these troubling and uncertain times."