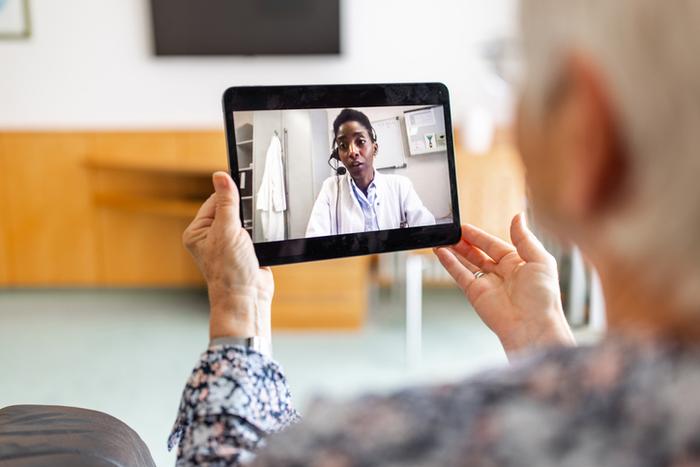 Amazon and One Medical have officially joined forces to make it easier for consumers to access health care on their own terms. 
By signing up for a One Medical membership, consumers have the option of meeting with a health care provider either in person or via video chat or message. Telehealth services are available 24/7, and in-person appointments are typically made for the same day or within one day. 
"For decades, you called your doctor, made an appointment three or four weeks out, drove 15-20 minutes to the doctor, parked your car, signed in, and waited several minutes in reception, eventually were placed in an exam room, where you waited another 10-15 minutes before another doctor came in, saw you for five to 10 minutes and prescribed medicine, and then you drove 20 minutes to the pharmacy to pick it up – and that's if you didn't have to then go see a specialist for additional evaluation, where the process repeated and could take even longer for an appointment," said Andy Jassy, Amazon CEO. 
"Customers want and deserve better, and that's what One Medical has been working and innovating on for more than a decade. Together, we believe we can make the health care experience easier, faster, more personal, and more convenient for everyone," Jassy said. 
What does the One Medical membership entail? 
With the new Amazon/One Medical partnership, the companies are offering patients an annual membership for $144. 
Members then gain access to the One Medical website or mobile app where they can get either asynchronous telehealth services, storing health information through a patient portal for a health care provider to review later, or on-demand 24/7 assistance through video chats or messaging. These services include: 
Access to vaccines and medical records

Reminders for referrals or follow-up care

"Treat Me Now" assessments for common health issues

Prescription renewals 
Members can also request in-person medical care, though One Medical will have to go through members' insurance plans for that. 
With the membership, consumers can get access to physical and mental health professionals, as well as specialists, including sexual health, urgent care, and LGBTQIA+ services. The services can also be utilized to prevent illness, maintain wellness, or get care and treatment for chronic illnesses. 
For Amazon Prime members, there is currently no integration between Prime and One Medical. The two remain separate memberships, and adding One Medical would be an additional cost.