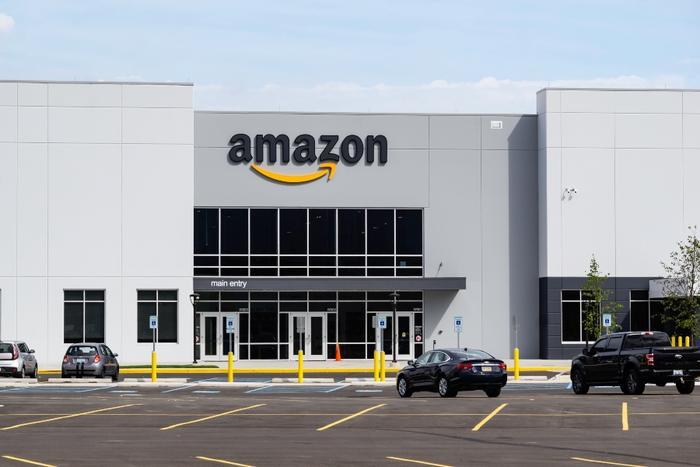 As the coronavirus (COVID-19) began to shut down large parts of the U.S. economy in March, some companies struggled while others did quite well. Amazon is a prime example.
In their annual ranking -- BrandZ Top 100 Most Valuable Brands -- WPP and Kantar keep Amazon at number one, reporting that the last few months have only served to enhance its position atop the retail food chain.
Amazon has moved up the rankings since 2006. In this year's evaluation of businesses, the Amazon brand increased in value by nearly $100 billion, growing 32 percent. Amazon's brand value of $415 billion accounts for a third of the Top 100's total growth.
The ranking is based on a number of factors, including its stock price performance from April 2020 to reflect the impact of COVID-19. A handful of companies, most of which are highly valued by consumers, were able to consistently invest in longer-term marketing and make their brands even stronger during the health and economic crisis.
A strong showing by tech companies
In addition to Amazon, other technology brands are clustered at the top of this year's ranking.  Apple maintained its position as the second most valuable global brand, growing 14 percent to $352.2 billion. 
Microsoft moved back up to the number three position, turning in a 30 percent gain in value to $326.5 billion. Google slipped to fourth place, growing its brand by 5 percent to a value of $323.6 billion.
Microsoft benefited from the shift to a work-from-home environment, enjoying strong growth in its cloud-enabled workplace ecosystem that incorporates Office365 and Microsoft Teams to allow people to maintain 'business as usual' during the lockdown.
Other technology companies improving their brand standing this year include Netflix, Instagram, LinkedIn, and Xbox.
"The continued growth in value of the BrandZ Top 100 shows that strong brands are in a much better place than they were in the global economic crisis of 2008-2009," said David Roth, chairman of BrandZ. "While the impact of COVID-19 has impacted every business regardless of size or geography, consistent investment in marketing can and will help carry you through a crisis."
With most consumers ordering everything from dinner to household supplies from home, payment systems also improved their brand values during the shutdown. Visa held onto 5th place with 5 percent growth and Mastercard moved from 12th to 10th place in the rankings.
In the top 10, Facebook and McDonald's were the only brands to lose ground this year. Facebook saw the value of its brand decline by 7 percent while McDonald's lost only 1 percent.