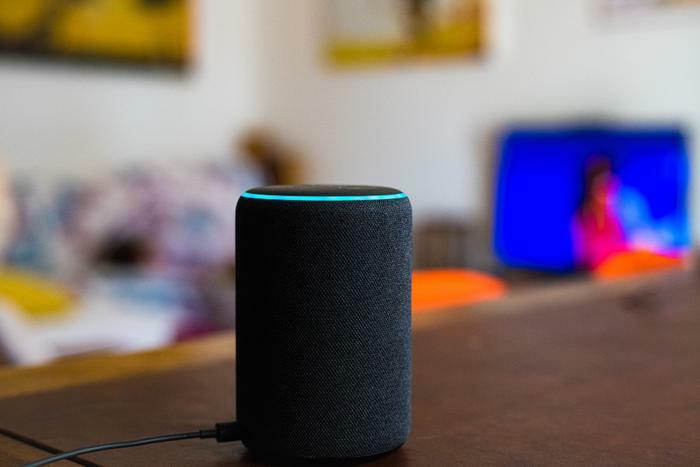 Amazon said it has updated its Alexa personal assistant after the device instructed a British girl to touch a coin to a live wire.
The incident reportedly occurred when the 10-year-old girl asked Alexa for a "challenge to do." According to the child's mother, who reported the incident on Twitter, her daughter had been performing different physical challenges to stay busy. 
When bad weather prevented outdoor activity, the girl asked Alexa for a "challenge" she could perform indoors.
"Plug in a phone charger about halfway into a wall outlet, then touch a penny to the exposed prongs," the smart speaker said.
In a statement to the BBC, Amazon said it reprogrammed Alexa to remove the instruction as soon as the company became aware of it. According to Kristin Livdahl, the girl's mother, Alexa described the dangerous challenge as "something I found on the web."
"We were doing some physical challenges, like laying down and rolling over holding a shoe on your foot, from a [physical education] teacher on YouTube earlier," Livdahl wrote on Twitter. "Bad weather outside. She just wanted another one."
Originated on TikTok
According to the BBC, "the penny challenge" began circulating on TikTok and other social media during the pandemic. While not usually lethal, the resulting shock can cause serious injury.
"Customer trust is at the center of everything we do and Alexa is designed to provide accurate, relevant, and helpful information to customers," Amazon said in a statement. 
PopBuzz, a pop culture website, reports that the dangerous challenge originated on TikTok. Users of the app have previously suggested "challenges" that come with different degrees of danger.
"Over the course of the past 12 months, TikTok has introduced us to a wide variety of challenges," the site reports. "At the start of the year, we had the Buss It Challenge (everyone loves a good makeover), then there was the Milk Crate Challenge (this one ended in a lot of injuries), and more recently people have been doing the Wear It Big Challenge (the perfect viral thirst trap moment)."
The "penny challenge" is among the most dangerous of the suggested challenges, safety experts warn. Not only will the person get a dangerous jolt of electricity, but the stunt can cause a fire or serious injuries.