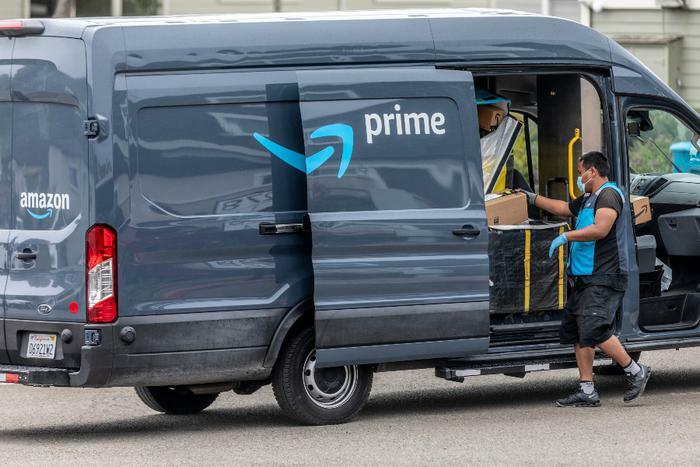 Following the legalization of marijuana, Amazon has announced that it will no longer test job applicants for marijauana use. In a blog post on Tuesday, the e-commerce giant said it will now treat marijuana the same as alcohol. 
"In the past, like many employers, we've disqualified people from working at Amazon if they tested positive for marijuana use," the company said. "However, given where state laws are moving across the U.S., we've changed course."
The company added that it will continue to do "impairment checks" while workers are on the job and will test for all drugs and alcohol after any accidents or other incidents. Amazon said the only job candidates it will screen for marijuana use will be those applying for positions regulated by the Department of Transportation (DOT). That category includes delivery truck drivers and operators of heavy machinery. 
In the announcement, the company also said it is backing a federal marijuana legalization bill called the Marijuana Opportunity Reinvestment and Expungement Act (the MORE Act). 
"We hope other employers will join us, and that policymakers will act swiftly to pass this law," the company said.
'Time off Task' policy change
In addition to changing its stance on marijuana, Amazon said it's also reexamining its "Time off Task" tool. Time Off Task monitors workers' productivity by keeping track of the time they spend on breaks. Critics have argued that the tool makes an already fast-paced work environment feel even more stressful. 
Dave Clark, CEO of Amazon's worldwide consumer division, claimed that the policy is "similar to policies that you'd find at many logistics and manufacturing facilities." However, he said it can "easily be misunderstood." 
"The primary goal of the Time off Task metric is to understand whether there are issues with the tools that people use to be productive, and only secondarily to identify under-performing employees," he said. "Starting today, we're now averaging Time off Task over a longer period to ensure that there's more signal and less noise—reinforcing the original intent of the program, and focusing Time off Task conversations on how we can help." 
The goal, Clark added, is to "re-focus the conversations on instances where there are likely true operational issues to resolve. We believe this change will help ensure the Time off Task policy is used in the way it was intended."
The changes come as Amazon seeks to expand its workforce in an effort to keep up with consumer demand. Clark noted that former CEO Jeff Bezos shared the company's vision of becoming "Earth's Best Employer and Earth's Safest Place to Work" last month. He said the two changes unveiled Tuesday will help the company move farther down the "path to achieving this long-term vision."