---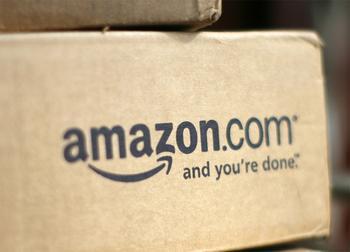 One of the primary campaign points for President-elect Donald Trump was creating jobs and keeping businesses in the U.S. Many companies caught the new Commander in Chief's ire while he was on the campaign trail, but a scuffle between Trump and Amazon CEO Jeff Bezos was notable.
The president-elect accused Bezos in a May interview of buying the Washington Post in order to influence the political landscape. Later on, Bezos fired shots at the businessman, saying that Trump's behavior "erodes democracy around the edges."
Nevertheless, it seems that Amazon will be doing just what Trump wants in the coming years by creating more U.S.-based jobs. The retailer announced on Thursday that it has a plan to create over 100,000 full-time jobs in the U.S. by mid-2018, according to the Wall Street Journal.
Expanding and creating jobs
Amazon says that many of the new jobs will be located in Texas, Florida, California, New Jersey, and other areas where it is creating additional warehouses. During the third quarter of 2016, Amazon built another two dozen warehouses, bringing the total global number up to 150.
Additionally, the company brought on around 120,000 seasonal workers during the holidays in the U.S., many of which are staying on to fill expanded positions, the company said. Other than warehouse staff, Amazon says it will also be filling positions in engineer and software development.
"Innovation is one of our guiding principles at Amazon, and it's created hundreds of thousands of American jobs," said Bezos.
Change of tune
In a bit of reversal, Bezos has also shown some support for Trump and his plan for creating jobs after meeting with him in December. During the meeting, which featured a number of Silicon Valley executives, Trump promised to work with tech companies to create fair-trade deals and help foster innovation.
"[Trump's plan] would create a huge number of jobs across the whole country, in all sectors, not just tech—agriculture, infrastructure, manufacturing—everywhere," said Bezos in a statement.
---