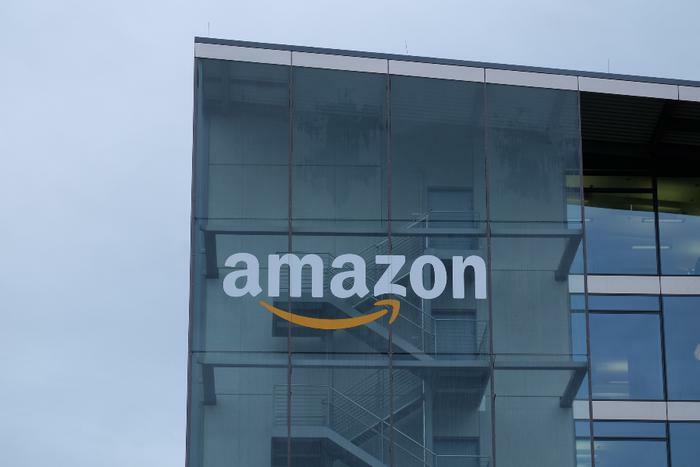 Here's a head-scratcher for the Amazon shopping aficionado: Have you ever noticed that there are some inexpensive, unbranded products that score a huge number of glowing 4- and 5-star reviews but never seem to get hit with less-than-positive 1- or 2-star reviews?
That very question caught the attention of the Wall Street Journal. When it investigated the matter, it found that some sellers are flipping the scenarios of the poor reviews by offering refunds or gift cards to unhappy buyers in exchange for revising or deleting their negative reviews. Once you eliminate the bad reviews from the bunch, the overall average star rating for a product can rise exponentially.
It's a no-no, but…
Amazon sellers take an oath that they won't reach out to customers outside of Amazon's official channels, but the Journal's investigation suggests that they do. As an example, the publication told the story of Amazon customer Katherine Scott, who purchased an oil spray bottle for cooking based on close to 1,000 impressive, 4.5-star reviews of the product. However, when the $10 sprayer arrived, Scott said the item didn't work as advertised.
"It was like a Super Soaker gun instead of a spray-paint can, which defeats the purpose of the product," she said.
Scott left a negative review for the product, but a week later, and despite Amazon's policy, she supposedly received an email from someone claiming to be from the customer service team at the company that makes the oil sprayer. 
"We are willing to refund in full," the representative wrote. "We hope you can reconsider deleting comments at your convenience okay?" Then, came the kicker: "When we do not receive a response, we will assume that you did not see it, and will continue to send emails."
Buyer beware
Amazon says that while it does not share customer email addresses with third-party sellers or brands, both are permitted to communicate with buyers through Amazon's built-in messaging platform, which hides the customer's email address. The company says sellers and brands also aren't allowed to ask customers to remove negative reviews.
In Scott's situation, she reportedly told the representative who contacted her that she would accept a refund but that she wouldn't delete her review. The next day, another representative reached out and declined her refund request.
"A bad review is a fatal blow to us," read the email. "Could you help me delete the review? If you can, I want to refund $20 to you to express my gratitude." (twice what Ms. Scott paid.) A few hours later, she received another plea from the same email address.
"It was so creepy. They emailed me directly about it over and over," Scott told the Journal.
When ConsumerAffairs reached out to Amazon about the Journal's story, a spokesperson said the company takes its reviews seriously.
"We have clear policies for both reviewers and selling partners that prohibit abuse of our community features, and we suspend, ban, and take legal action against those who violate these policies," they said. Bad actors that attempt to abuse our system make up a tiny fraction of activity on our site and we use sophisticated tools to combat them and we make it increasingly difficult for them to hide."
The official confirmed that paying users to edit or delete reviews is a violation of its community features.
What should consumers do when this happens?
Nicole Nguyen, the Journal's personal tech columnist, says there are several things consumers can do to avoid getting wrapped up in this kind of situation.
Don't use your name in Amazon reviews. "I encourage people to leave as many Amazon reviews as possible. But if you do, keep your real name or initials out of the write-up to prevent the seller or brand from contacting you off-platform," she wrote.
Change your public name on Amazon. Nguyen says Amazon users can change their public name on Amazon's platform by going to their account page and clicking on their Amazon profile under "Ordering and shopping preferences." The process is simple: Click "Edit your public profile," and then select "Edit privacy settings" to manage what appears on your profile. You can also choose to hide all your activity as an added protection.
Save all of your communications. If someone -- like a seller or a brand company behind a product -- sends you a questionable or abusive email, download or make screenshots of the messages so you can share them with Amazon's customer service team. They can take the matter from there.
Report abuse to Amazon. Nguyen says she found out during her conversation with Amazon that customers can report abuse by emailing community-help@amazon.com. Users should include every detail they can about the negative experience and include any screenshots they may have taken. Next to product reviews, there is a "Report Abuse" link you can use as well.
Block their email address. Nguyen warns Amazon users against contacting a brand or company that sends you these kinds of messages because it may only confirm that you're a real person -- and that could prompt them to send even more messages. To block emails in Gmail, click the three dots in the top right corner of the email message. If you use Outlook, select a message, then in the menu bar, go to Message > Junk Mail > Block Sender.
Amazon's other review issues
Pulling back the curtain on bad actors trying to game Amazon's review process may complicate what the company is already going through with officials from the U.K. Earlier this summer, regulators opened an investigation into Amazon and Google over the companies' failure to remove fake product reviews. 
Reviews submitted to ConsumerAffairs show that Amazon's treatment of reviews can be particularly frustrating. Marc from Texas recently wrote to say that he's been a long-time Amazon user but that the platform's "censoring of product reviews is absolutely abhorrent."