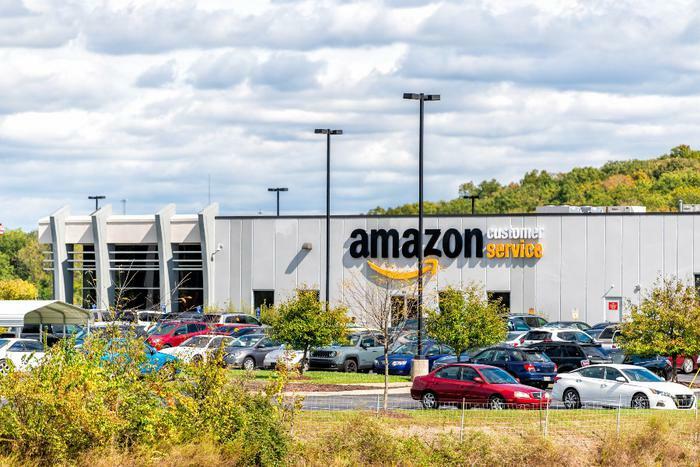 Amazon has announced that it's hiking the pay of more than 500,000 of its workers. In a blog post Wednesday, Amazon's vice president of people experience and technology Darcie Henry said 500,000 workers will see their pay go up between 50 cents and $3 an hour. 
"This is on top of our already industry-leading starting wage of at least $15 an hour and the more than $2.5 billion that we invested last year in additional bonuses and incentives for front-line teams," Henry said.
The pay bump comes during a time of increased scrutiny over the company's labor practices. Workers and activists have complained that Amazon imposes impossibly high productivity quotas on its employees. 
Attracting workers with higher pay
Amazon saw customer demand skyrocket during the pandemic. To keep up with demand, the company has had to bring on more workers. 
Amazon said it's currently looking to recruit hundreds of thousands of frontline employees in the U.S. to fill roles in customer fulfillment, delivery, package sortation, and specialty fulfillment. The pay increase represents a total investment of more than $1 billion in its workers. 
Although Amazon will be raising pay for half a million of its workers, the e-commerce giant did not say it would officially raise its $15 minimum wage. Experts say pay bumps are becoming increasingly necessary given the current state of the labor market. 
"An increasing tightness in the labor market means its $15 minimum wage is decreasingly effective at recruitment and retention of qualified workers, and a substantial raise can help with that," Arindrajit Dube, an economics professor at the University of Massachusetts Amherst, told CNN Business.