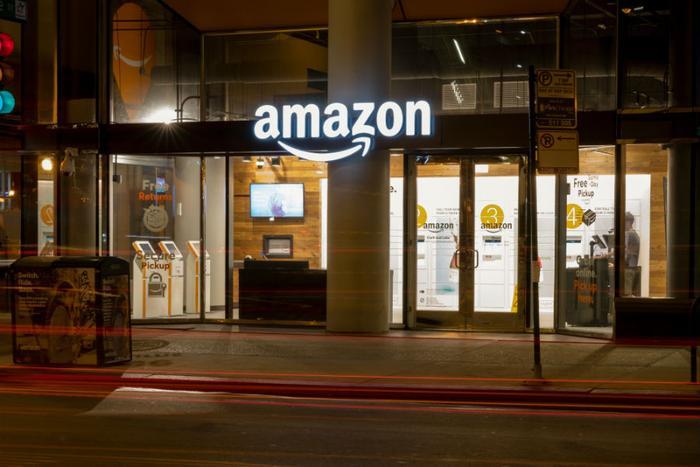 Amazon will continue to expand its brick-and-mortar footprint through the addition of a grocery store that will exist as an alternative to Whole Foods and Amazon Go, CNET reports. 
Four job listings for the grocery store were posted on Monday for "Amazon's first grocery store," which is set to open in Woodland Hills, California in 2020. The company has leased a 35,000 square-foot location that was previously a Toys 'R' Us. 
Amazon was rumored to be working towards the opening of a new grocery back in March, when a Wall Street Journal report cited sources as saying Amazon would be opening grocery stores smaller than traditional supermarkets but larger than a typical convenience store. 
The company has now confirmed that the new grocery store format is on the way, but it hasn't provided details on what the store will be called or what pricing consumers can expect. 
Won't compete with Whole Foods
Last month, the Journal reported that Amazon's new stores will sell prepared foods and "mainstream groceries such as soda and Oreos." Amazon told CNET that its new stores won't compete against Whole Foods, which it acquired in 2017. 
"When it comes to grocery shopping, we know customers love choice, and this new store offers another grocery option that's distinct from Whole Foods Market, which continues to grow and remain the leader in quality natural and organic food," a company spokesperson told the publication. 
The e-commerce giant has taken other steps toward expanding its presence in the grocery sector. In late October, Amazon announced that it would start giving Prime members free grocery delivery through its Amazon Fresh service, which previously cost $14.99 per month.