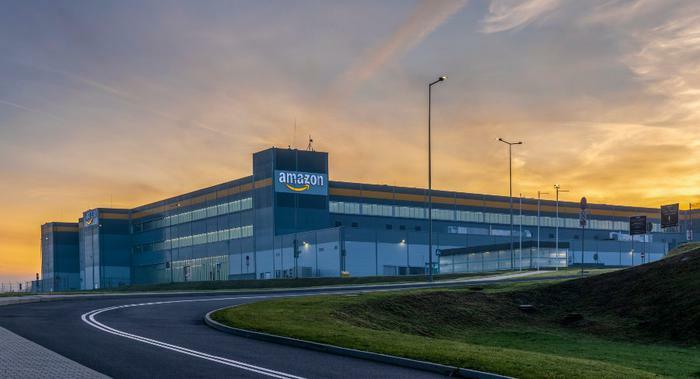 Amazon has filed a lawsuit against New York Attorney General Letitia James in what may be an attempt to preemptively block James from regulating its workplace safety response during the COVID-19 pandemic. 
At the start of the pandemic, the e-commerce giant faced scrutiny after a group of New York workers led by Chris Smalls began protesting the conditions at Amazon's Staten Island warehouse. Those protesting said Amazon wasn't willing to close the facility for cleaning after a worker tested positive for COVID-19. Later in the year, Amazon terminated Smalls for allegedly violating pandemic safety protocols.
The protest and subsequent firing of Smalls prompted an investigation by James' office. Sources have told CNBC that James' investigators have interviewed Amazon workers around New York with a focus on claims of retaliation against employees who spoke out about working conditions during the pandemic. 
Amazon refutes claim of unsafe conditions
On Friday, the company sued James, claiming that she doesn't have the legal authority to regulate workplace safety issues and claims of retaliation against employees. Amazon has argued that James' office is making demands that "have no connection to health and safety and have no factual or legal basis." 
Amazon also argued that the protocols it's implemented to keep employees safe during the pandemic have been more than sufficient. The company said its COVID-19 safety practices "far exceeded" what was required by the state of New York and that an unannounced inspection of the Staten Island facility on March 30 showed no problem areas.  
"The Sheriff's lieutenant who led the inspection concluded that complaints about [the Staten Island facility] were 'completely baseless' and that 'there were absolutely no areas of concern,'" the suit said.
"Sad attempt"
In a statement, James said Amazon's lawsuit was "nothing more than a sad attempt to distract from the facts and shirk accountability for its failures to protect hardworking employees from a deadly virus."
"Let me be clear: We will not be intimidated by anyone, especially corporate bullies that put profits over the health and safety of working people," she said. "We remain undeterred in our efforts to protect workers from exploitation and will continue to review all of our legal options."