---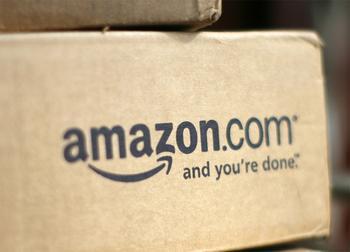 Increasingly, consumers are able to find attractive deals on holiday gift items without fighting the crowds on Black Friday
Then again, the way things are going, the stores might not be all that crowded on the day after Thanksgiving, traditionally the busiest shopping day of the year.
Amazon says it isn't waiting any longer. Starting Friday, and for the next 35 days, it says it will offer "Black Friday prices" as often as every five minutes, with deals heating up on Thanksgiving Day through Cyber Monday. Amazon is even launching a special app that can be downloaded for free to track the deals.
And customers with an iPhone can use something called Package X-Ray to see what is inside a box without opening it.
"Customers want to shop anywhere, any time, and any way, especially during the five super popular days for online shopping running from Thanksgiving through Cyber Monday," said Steve Shure, Vice President, Amazon.
Some of the deals
Among the daily deals, Amazon says it will mark down select Disney toys and apparel by 60%; Barbi, Hot Wheels, and Fisher-Price toys will be half off.
In Electronics, it will offer a Samsung 32 inch 720p HDTV for $69.99; Sennheiser HD 598 Cs Closed Back Headphones for $99.95; and a 60-inch 4K Ultra HD Smart TV for $599.
Among Amazon's own devices, the Amazon Echo will sell for a $40 discount; the Kindle For Kids bundle will go for $69.99; and the Amazon Fire TV will be on sale for $74.99.
In an email to ConsumerAffairs, a spokeswoman for Amazon says the company has observed that customers are shopping on mobile devices at record-levels. She says mobile use should easily exceed last season's 70% rate.
Meanwhile, a new report from Vivint Smart Home, which surveyed 2,000 consumers, found there is widespread concern about "porch pirates" swiping package deliveries, but most consumers have been slow to take action to improve security.
Millennials expressed the most concern and appear to be the most vigilant generation when it comes to package theft. The report found nearly 40% of Millennials have had success in recovering stolen packages.
---