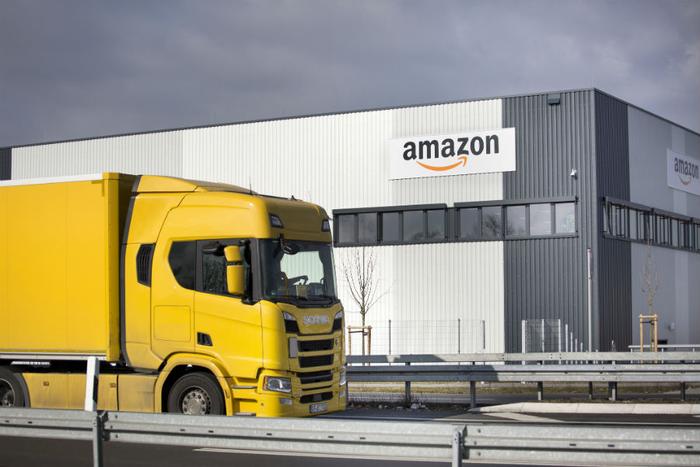 Amazon says it has pulled neo-Nazi and white supremacist products off its site, several weeks after a member of Congress questioned the retail giant about why the products were available in the first place.
The Action Center on Race and the Economy issued a report last month describing items on the site that appeared to be marketed to hate groups, such as a baby onesie featuring a burning cross and a noose costume that makes the wearer look as though they have been lynched.  
Confederate flag imagery also found
Amazon and other retailers announced that they would top selling Confederate flag imagery in the wake of the 2015 massacre in Charleston in which nine people were murdered at a Black church. Shooter Dylann Roof had reportedly collected confederate flag memorabilia.
But the Action Center found products featuring the confederate flag that were still available on Amazon.  
"Amazon enables the celebration of ideologies that promote hate and violence by allowing the sale of hate symbols and imagery on its site, including Confederate and anti-Black imagery, Nazi and fascist imagery," the Action Center's report says, "and the newly adopted imagery of the modern white nationalist movement."
Rep. Keith Ellison (D-Minn) followed up on the information with a letter directly to Jeff Bezos, demanding that he cease selling the products. Ellison argued that Amazon has a special responsibility to keep hateful products offline due to its wide reach; it currently has 300 million active users and recently hit record profits of $2 billion.
"Since the election of Donald Trump, hate groups have been on the rise, and racist violence has swelled in this country," Ellison said in the letter.
Removing items
Amazon last week responded to Ellison that it had already removed the items or was in the process of removing them.
"The items referenced by Rep. Ellison were previously reviewed, and we removed those that violated our policies well before we received his letter," an Amazon spokesman recently claimed in a statement to BuzzFeed news.
However, Amazon refused to provide the exact dates confirming when the products were taken offline, according to BuzzFeed, which reported that Nazi-themed products remained for sale on Amazon as of Thursday.