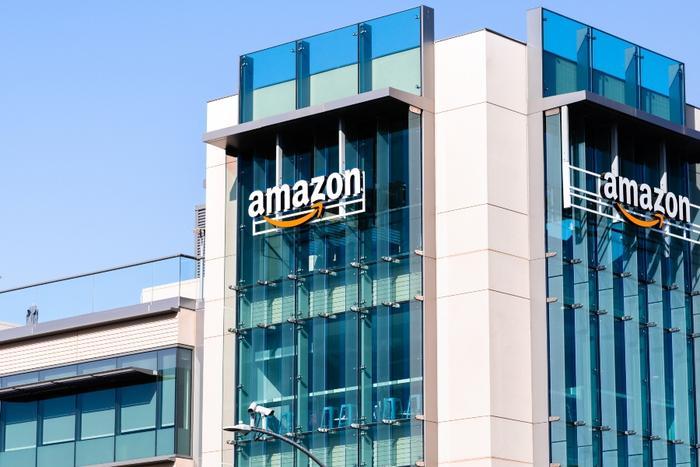 Amazon has announced that it may fire employees who "intentionally violate" its social distancing guidelines. 
Workers have complained that the requirements of their job make it difficult to comply with the policy, but the company now says workers who violate the policy of maintaining a distance of six feet apart will receive two warnings before being fired. 
"We've had some instances of employees intentionally violating our clear guidelines on social distancing at our sites, which endangers both the individual and their colleagues," said Amazon spokesperson Rachael Lighty in a statement to CNN. "On the second documented offense, termination may occur." 
Social distancing in effect
Amazon's facilities have already been heavily impacted by the coronavirus, and the company says it's doing everything it can to protect the safety of both workers and the public. Last week, U.S. lawmakers raised concerns that Amazon's warehouse conditions aren't in line with current safety and social distancing guidelines. 
Workers have reported that the "circumstances of their work make it impossible to comply with public health protocols - reporting crowded spaces, a required rate of work that does not allow for proper sanitizing of work spaces, and empty containers meant to hold sanitizing wipes," a group of New York legislators, unions, and Amazon employees said in a letter to CEO Jeff Bezos.
The same week the letter was filed, Amazon said it terminated a worker from one of its New York facilities after receiving "multiple warnings for violating social distancing guidelines." 
In an interview with CNN, Amazon said it has enacted a number of measures to keep workers safe, including moving chairs and tables and staggering shifts and workstations. The company also said it has improved its cleaning procedure. 
Working in close proximity? 
Despite Amazon's assurance that it is enacting precautions to ensure employees are as safe as possible, workers still have concerns. Mario Crippen, an employee at an Amazon site in Michigan, said that a bulk of what Amazon workers do can't be done while social distancing. 
"In the packing department, there are no walls, so people are really shoulder-to-shoulder," he told CNN. "And then, in the dock ... sometimes there are two people inside the truck, and they can't get away from each other. The computers they need to run the dock are right next to each other. The way stuff works, you've got to be close to get things done and get packages out."
Amazon officials have called accusations of unsafe working conditions during the pandemic "unfounded." 
"Nothing is more important than the safety of our teams," a company spokesperson told CNBC. "Since the early days of this situation, we have worked closely with health authorities to proactively respond, ensuring we continue to serve customers while taking care of our associates and teams."