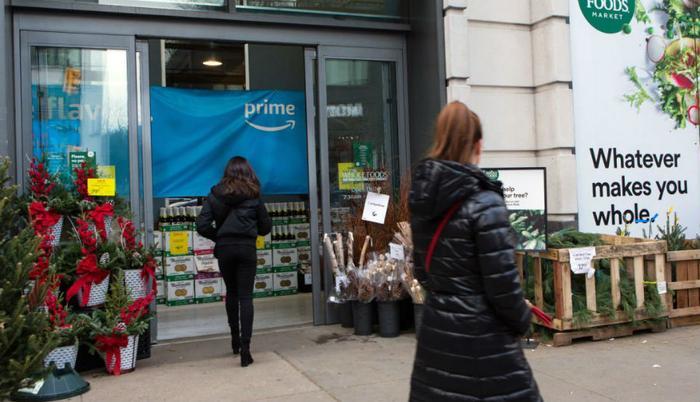 Amazon is reportedly planning to expand Whole Foods stores across the U.S as part of an effort to bring its two-hour delivery offering to more consumers, particularly those in rural areas, the Wall Street Journal reported Sunday.
Amazon is said to be interested in moving into more suburban areas and utilizing spaces that are "slightly larger" than its existing locations, the Journal said, citing sources with knowledge of the matter.
The e-commerce giant, which acquired Whole Foods in June 2017 for $13.7 billion, will be "using extra space in its stores to accommodate Amazon delivery and pickup from online orders."
"Amazon offers Prime Now, a two-hour delivery option to members of its Prime subscription service in more than 60 cities, and online grocery pickup from Whole Foods stores in as little as 30 minutes from nearly 30 cities," the Journal said.
"Amazon plans to expand those services to nearly all of its roughly 475 Whole Foods stores in the U.S., according to another person familiar with the plans. Amazon also wants to use benefits for Prime members to attract new customers to Whole Foods and draw them back more often."
The report said Whole Foods employees have scouted regions of Western North America for potential retail spaces in parts of Idaho, southern Utah, and Wyoming. At the present time, there are no Whole Foods stores in these areas.