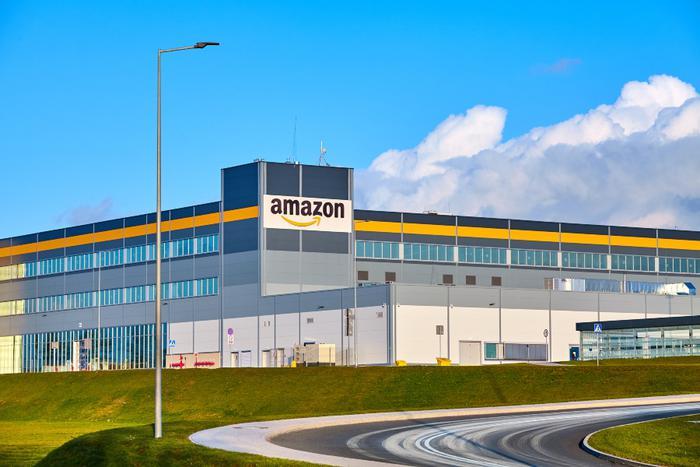 In its second quarter earnings report, Amazon said a pandemic-related surge in consumer demand resulted in a tripling of its online grocery sales compared to the same quarter last year. 
The company said it had to increase grocery delivery capacity by more than 160 percent to meet demand during the unexpected health crisis.
"This was another highly unusual quarter, and I couldn't be more proud of and grateful to our employees around the globe," Amazon CEO Jeff Bezos said in a statement. 
Surge in business
While buying was initially focused on consumables and groceries, consumers eventually shifted to buying a more normal mix of products as the pandemic continued. Amazon said third-party sales increased by 52 percent year-over-year during the quarter, while first-party sales increased 48 percent year-over-year. 
Shipping times were significantly slower at the start of the pandemic. Amazon CFO Brian Olsavsky said on a call with analysts that shipping rates have returned to a somewhat normal rate but are still "probably considerably behind the going rate before any of this happened." 
Amazon said it ramped up spending on equipment and services to keep its employees safe. 
"As expected, we spent over $4 billion on incremental COVID-19-related costs in the quarter to help keep employees safe and deliver products to customers in this time of high demand—purchasing personal protective equipment, increasing cleaning of our facilities, following new safety process paths, adding new backup family care benefits, and paying a special thank you bonus of over $500 million to front-line employees and delivery partners." 
Amazon expects its overall sales in the third quarter to amount to between $87 billion and $93 billion, which would represent an increase of around 24 to 33 percent compared to the third quarter of 2019. 
The company also confirmed on Thursday that its Prime Day sales event, which typically takes place in July, will now be held in the fourth quarter due to the coronavirus pandemic. Amazon said it's working closely with its selling partners to ensure the event goes smoothly.