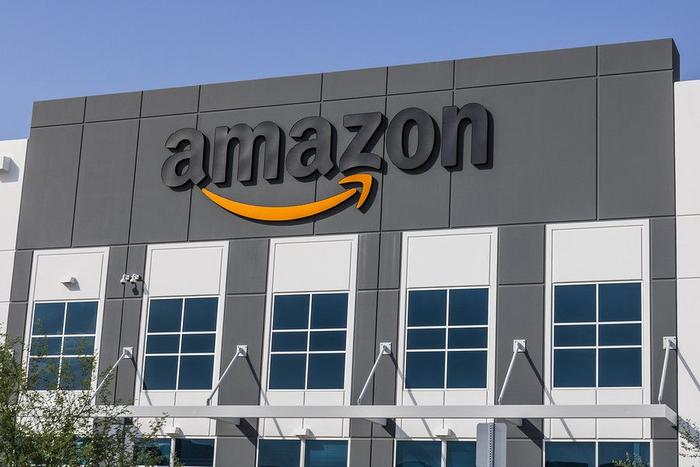 One of the most valuable corporations in the United States just got even richer. Amazon reached $1 trillion at the stock market on Tuesday, nearly making history in the process.
Amazon was beat to the $1 trillion mark in July by Apple, the first publicly-traded company ever to be valued so highly. But when it comes to CEO pay, Amazon's Jeff Bezos can run circles around his competitors. The richest man in modern history, Bezos in July was estimated to be worth $150 billion. He has said that he wants to use his earnings to invest in "space travel."
The record valuation just after Labor Day may come across as ironic timing to current and former warehouse workers who have been working to expose what they describe as slavery-like conditions at Amazon's warehouses.  
In the United States and elsewhere, workers have described working 10-hour shifts with two breaks less than 15 minutes long. That combined with high production targets has left workers peeing in water bottles and trash cans or wearing diapers to work in order to meet their quotas, they say.
Worker strikes and company response
Thousands of workers in Europe launched a strike during Prime Day to protest conditions at the warehouses. More recently, Senator Bernie Sanders accused the company of paying workers in the United States wages so low that many are forced to rely on food stamps and other public benefits.
Amazon's public relations office released statements in April denying that workers peed in water bottles and has described the senator's claims as misleading. Amazon also pays some warehouse workers to work as  "ambassadors" or paid spokespeople on social media. Those workers describe receiving generous benefits and lengthy bathroom breaks.
"Just like Jeff I can use the restroom anytime I want!," an Amazon Ambassador named Jeremy recently posted on Twitter.  "No bottle needed. That's especially good news for me being that I drink water like a camel."