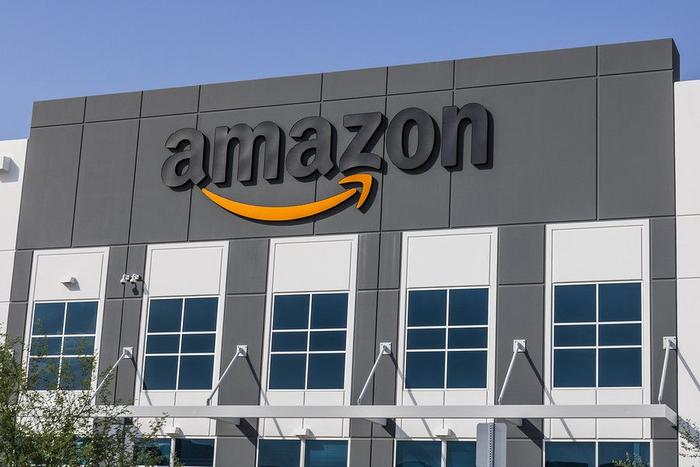 "Start spreading the news, we're leaving today. We want no part of it -- New York, New York!"
Amazon is deep-sixing its plans to build a new headquarters (HQ2) in Sinatra's old New York. The company says it's had enough of the Big Apple's pushback.
"After much thought and deliberation, we've decided not to move forward with our plans to build a headquarters for Amazon in Long Island City, Queens," Amazon said in a statement. "For Amazon, the commitment to build a new headquarters requires positive, collaborative relationships with state and local elected officials who will be supportive over the long-term."
A road paved with good intentions?
The short version is that, despite its best efforts to make New York one of its two new East Coast HQs and create 25,000 new in-city jobs, Amazon wasn't feeling any love from New York politicians or workers.
As an example, Amazon's New York's Long Island warehouse workers moved to unionize in late 2018 amid complaints of being overworked and underpaid.
"Ever since they opened, management has forced everyone at the warehouse to work 12-hour shifts for five or six days a week," said warehouse employee Rashad Long in a press conference employees held to voice their dissatisfaction.
As you can imagine, Amazon took an opposite stance, claiming its "pioneering spirit," wages as high as $23 an hour, and "world class benefits" was an employment package workers would have a tough time finding just anywhere.
New York calls out Amazon
New York's City Hall thinks Amazon might be calling foul on the wrong team. Some have suggested that the online retail giant has been somewhat unappreciative of the $3 billion tax incentive New York gave it as part of its relocation incentives package.
"You have to be tough to make it in New York City. We gave Amazon the opportunity to be a good neighbor and do business in the greatest city in the world," New York City's Mayor Bill de Blasio tweeted out on Thursday. "Instead of working with the community, Amazon threw away that opportunity."
Carolyn Maloney, a New York congresswoman, was skeptical from the start, and her spin took a decidedly sour turn upon hearing Amazon's announcement.
"Disappointed that NYC won't be home to 25K+ new jobs from HQ2 & that LIC (Long Island City) will lose out on infrastructure improvements that would have accompanied this project. This is not the Valentine that NY needed," Maloney tweeted.
"The deal could have been improved. There were legitimate concerns raised and aspects that I wanted changed. I was ready to work for those changes. But now, we won't have a chance to do that and we are out 25K+ new jobs and hundreds of millions of dollars in new investments."
Where next?
Amazon says it has no plans to "reopen the HQ2 search at this time." Rather than roll the dice before the dust on the New York brush-off settles, the company says it "will proceed as planned in Northern Virginia and Nashville, and we will continue to hire and grow across our 17 corporate offices and tech hubs in the U.S. and Canada."
However, the company isn't completely bailing out of New York -- simply out of its new Long Island City headquarters.
"We love New York, its incomparable dynamism, people, and culture -- and particularly the community of Long Island City, where we have gotten to know so many optimistic, forward-leaning community leaders, small business owners, and residents. There are currently over 5,000 Amazon employees in Brooklyn, Manhattan, and Staten Island, and we plan to continue growing these teams."