---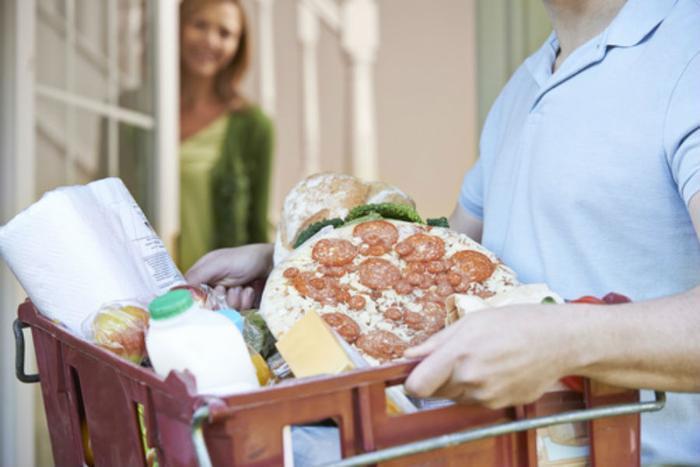 In a move that would secure its place in the $800 billion food and packaged goods market, Amazon is trying to convince some of the world's biggest brands to start shipping their products directly to online shoppers and bypass notable chain stores like Wal-Mart, Target, and Costco.
The company has sent invitations to the executives of prominent packaged goods makers, asking them to come to its headquarters in Seattle in May to hear its proposal, according to a Bloomberg report.
"Times are changing. . . Amazon strongly believes that supply chains designed to serve the direct-to-consumer business have the power to bring improved customer experiences and global efficiency. To achieve this requires a major shift in thinking," the invitations read.
Delivering straight to doorsteps
If successful, Amazon would topple the current structure that packaged goods makers have with brick-and-mortar retailers and completely change the way that many products are designed, made, packaged, and shipped.
Manufacturers would no longer have to worry about making sure the product stands out on a grocery aisle shelf, since consumers would no longer have to stroll those aisles. The Bloomberg report points out that many items could be packaged according to new shipping needs; laundry detergent could come in sturdier, leak-proof containers and food items could come in durable and simpler packaging. Supply could also be controlled by plants that produce items based on individual needs instead of just filling trucks with inventory.  
Experts have pointed out that online grocery sales have mostly floundered in recent years, but such a drastic move could represent a big change in the way that manufacturers sell their products and consumers shop for their essentials.
"Most of these people haven't been interested in e-commerce because e-commerce has been such a small piece of their overall sales," says Melissa Burdick, vice president of e-commerce at The Mars Agency marketing firm. "But we've reached a tipping point. We're at a time when companies are ready to start figuring this stuff out."
Fear of missing out
So, how likely is it that packaged goods companies will be onboard with the idea? While it might be understandable to think that companies might want to retain the status quo, many might be loath to dismiss Amazon and then miss out on any future success.
"There was a big perceived penalty for missing the boat, fear of missing out on growth," says Jim Hertel, senior vice president at the marketing firm Inmar Inc. "Fear, more than anything else, may compel these companies to pay attention," adds analyst Ken Cassar.
Of course, brick-and-mortar retailers aren't likely to go down without a fight. Many chains have already elected to provide online shopping options to blunt the impact of online shopping sites like Amazon, and it's easy to point out that the proposal hasn't yet addressed who will ship all of items (though Amazon does have the means of fulfilling those services.)
Regardless of how the plan shakes out, it's at least worth noting that the idea of innovation in the industry isn't dormant. What that means for shoppers remains to be seen. 
---