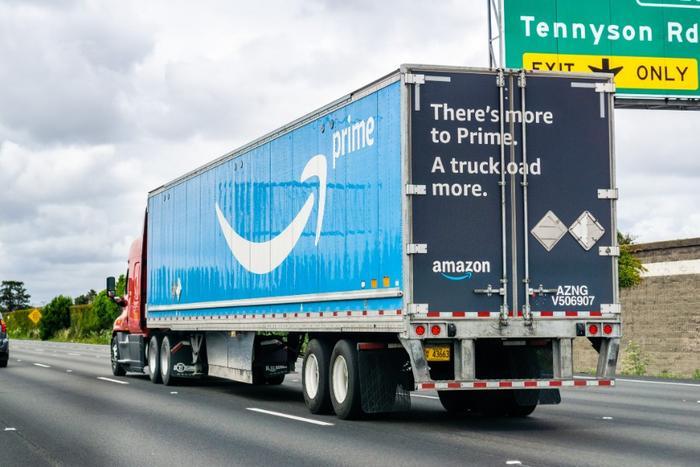 Amazon's recently announced plan to stock and deliver higher priority products first could extend through the month of April, according to a report from tech news website Recode.
Over the weekend, consumers noticed that certain nonessential items were slated to be delivered April 21, despite being listed as "in stock" and available under Amazon's Prime express shipping service. 
Amazon announced last week that it would put a halt on shipping non-essential items until April 5 due to the coronavirus pandemic. Now, it seems longer wait times on non-essential items could be in place for at least several more weeks as Amazon struggles to keep up with the unexpected surge in demand. 
"To serve our customers while also helping to ensure the safety of our associates, we've changed our logistics, transportation, supply chain, purchasing, and third-party seller processes to prioritize stocking and delivering items that are a higher priority for our customers," the company said in a statement. "This has resulted in some of our delivery promises being longer than usual." 
Prioritizing essential goods
Amazon, which typically delivers orders to Prime members within two days, said last week that it would be "temporarily prioritizing household staples, medical supplies, and other high-demand products coming into our fulfillment centers so that we can more quickly receive, restock and deliver these products to customers." 
The company said its goal is to serve customers "with the most critical needs first." It pledged to hire 100,000 new workers to help it service "people everywhere, especially to those, like the elderly, who are most vulnerable." 
Amazon has prioritized several categories of essential goods, including medical supplies, household staples, baby products, and pet supplies during the coronavirus crisis.