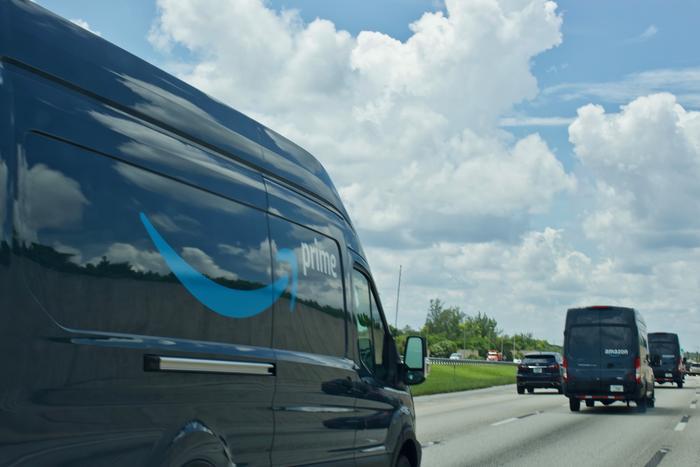 Amazon announced on Thursday that it has signed on to a commitment to meet the terms of the Paris climate agreement a full decade earlier than initially proposed. 
The "Climate Pledge," which Amazon is the first corporation to sign, seeks to drive down companies' carbon emissions to net zero by 2040 instead of 2050, as previously outlined in the Paris Accord.
"We're done being in the middle of the herd on this issue—we've decided to use our size and scale to make a difference," said Jeff Bezos, Amazon founder and CEO, in a press release.
Bezos says he hopes other big companies will sign the Climate Pledge in the near future "because the need for speed is very great." 
Reducing climate impact
The company's pledge to ramp up its carbon-reduction efforts comes a day before thousands of Amazon employees plan to walk out of the company's Seattle headquarters to protest Amazon's insufficient efforts to address the climate crisis. 
"As employees at one of the largest and most powerful companies in the world, our role in facing the climate crisis is to ensure our company is leading on climate, not following," Amazon Employees for Climate Justice wrote in a Medium post. "We have to take responsibility for the impact that our business has on the planet and on people."
At a press conference in Washington DC, Bezos told reporters that Amazon intends to "alter its "actual business activities to eliminate carbon" and acquire "credible" carbon offsets based on "nature-based solutions," including solar energy. 
Dave Clark, senior vice president of Amazon Operations, said Amazon has already ordered 100,000 electric delivery vehicles from startup Rivian to support the company's environmental goals. In a tweet, Clark noted that it's "the largest order of electric delivery vehicles ever" and that consumers will start seeing them on the roads starting in 2021.