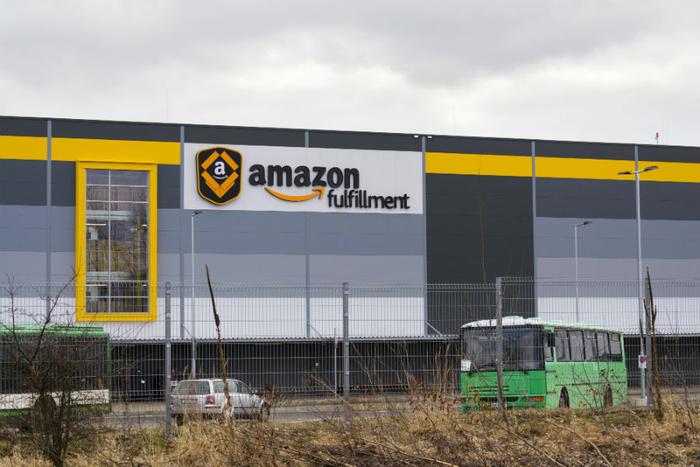 Amazon announced on Wednesday that it is ordering 20,000 Mercedes-Benz Sprinter vans as part of a plan to expand its delivery fleet. The company's new program is designed to reduce its reliance on major parcel delivery companies like FedEx, UPS, and the U.S. Postal Service.  
The e-commerce giant first announced that it would help entrepreneurs launch delivery companies that will lease Amazon-branded vans back in June.
An Amazon spokesperson told The Wall Street Journal the company received "tens of thousands" of applications for the new program. However, Amazon is likely to select about 500 to start. In response to the overwhelming number of applications, Amazon said it had to increase its van order from 4,500.
Expanding delivery network
Amazon's past efforts to reduce its reliance on delivery companies have included leasing a fleet of cargo jets and paying people to make deliveries with their personal vehicles through a program called Amazon Flex.
The 20,000 new Mercedes vans will be built at a new facility in North Charleston, South Carolina, which opened on Wednesday. The German automaker has invested $500 million in expanding its operations in the area.
The new vans will not be owned and managed by Amazon, but rather by a fleet management company that will lease to the upstart delivery companies. The vans will, however, feature Amazon's smile logo, according to the Journal.
"We're proud to partner with Mercedes-Benz Vans to contribute to local economies through the order of Amazon branded Sprinter vans produced at their new plant in North Charleston," said Dave Clark, Amazon's senior vice president of worldwide operations, in a statement.
"Thanks to the tremendous response to Amazon's new Delivery Service Partner program, we are excited to increase our original order of branded Sprinter vans to 20,000 vehicles so new small businesses will have access to a customized fleet to power deliveries of Amazon packages."
Mercedes says its new Sprinter plant employs 900 people and that it plans to have 1,300 workers by 2020.