---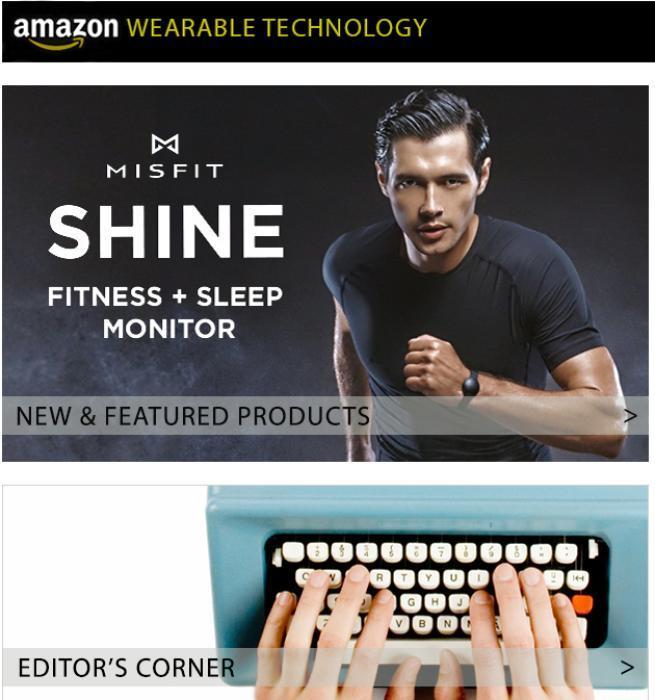 You don't need any help to wear your heart on your sleeve but if you want to wear your minicam or your heart monitor there, you may need a little help.
This is where Amazon comes in. It's launching a new section on its website dedicated to wearable technology.
Besides fitness trackers, wearable cameras and Android-powered smartwatches, there's an Editor's Corner, which we're told will feature the latest news about wearable devices and pass on tips for finding the gadget that's just right for you or a Significant Other.
"Wearable technology is an exciting category with rapid innovation and our customers are increasingly coming to Amazon to shop and learn about these devices," said John Nemeth, Director of Wireless and Mobile Electronics at Amazon.
"We're thrilled to bring our customers a store with the largest selection and great prices that helps eliminate the guesswork when deciding which wearable devices best fit their needs — whether that is tracking activity, staying connected through smart watches or capturing their next adventure with wearable cameras," Nemeth said.
---